Let'em Ride Poker : Play Let'em Ride Poker for real money
Poker players say that if you're looking for a game that is slightly easier than Texas Hold 'Em and other traditional forms of the game, but still want to be able to use a bit of strategy, Let 'Em Ride is the game to play. In this game, the goal is to get cards valued at ten or better and the value of your cards determines how much you win. The game is not one of the most well-known, but those who have played the Realtime Gaming version at Yebo Casino will agree that it has its own subtle charm.
To start, players must place a bet on the table, after which they're dealt five cards. Of those five, three are dealt facing up while the other two face down. This is where it starts getting really interesting as you'll then need to decide whether to reveal your two hidden cards right away or raise your bet for every card you turn over. You can keep playing with your original bet, but raising your bet will guarantee you more reward should you win. Additionally, you can also place a bet on the progressive jackpot, a randomly triggered jackpot that grows the more players try out the game worldwide.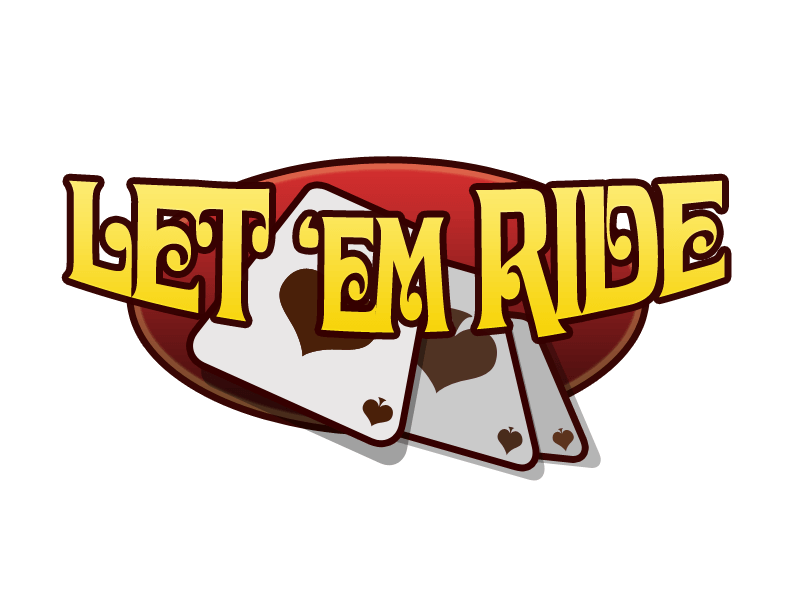 One of the biggest differences between this game and the many other table games using cards you'll find at Yebo Casino is that you won't have to play against a dealer or other players. Your goal then is not to 'win' against someone else, but to claim a win by having a pair of tens, or cards of a higher value, or using all five of your cards, such as you would in a straight or a flush. The game is so similar to poker that if you have played some version of the table game, you should have no trouble playing Let 'Em Ride.
Of course, since the game is a spin-off of poker, your goal should be to try for certain winning combinations, the same types you'd find on the poker table. The experts say that this game takes a little time to learn, especially in terms of betting and they have a few helpful hints to share if you're not quite sure how to start. The first recommendation is to raise your wager every time you have a pair, regardless of whether it's a pair of queens, tens or even twos. This is because the chances of you getting a third card of the same value are pretty decent, and therefore you could end up with three of a kind, which would be very rewarding. The next is to always bet on the progressive, since it is randomly triggered in the same way as a lottery and as you may already know, you can't win if you don't play.
Overall, this is a game that has created many happy winners but even more than that, it is one that is very enjoyable and that will test your poker skills in a new way.