Cash Bandits Reel Series Video Slot
This new five-reel game created by Yebo Online Casino has just about everything you would expect to see from a new release at Yebo Casino. It's got action, it's got great graphics and it's got multiple opportunities to win. The game is set in a fictional world of cops and robbers and if you ever played the game as a child, you'll find that this is its adult counterpart. As mentioned, the game is a new one that has been added to the RTG stable, and that means you can expect great graphics when it comes to the background and symbols. This game has them all, including the doughnut, the loudspeaker, the money bag and the handcuffs.
One of the greatest features of this game is that it offers progressive and fixed jackpots, bonus spins and multipliers that can go as high as 30 000 times your original bet. The wild symbol, which is the vault filled with money, is a great one to find if you have your heart set on a fixed jackpot and it will substitute for any symbol to complete a winning combination, except for one. The only symbol the wild won't substitute for it the scatter, but since this comes with its own benefits, you probably won't mind.
The scatter symbol, represented by the police and robbers, triggers a unique feature of the game. This feature will show you four cash vaults along with a keypad. Every one of the four vaults will only open if you enter the correct four digit code into the keypad. If you randomly pick the right numbers, the keypad will lock them in, so with a little bit of skill and a lot of luck, you should have no problem opening at least one vault for a chance at extra multipliers and free spins.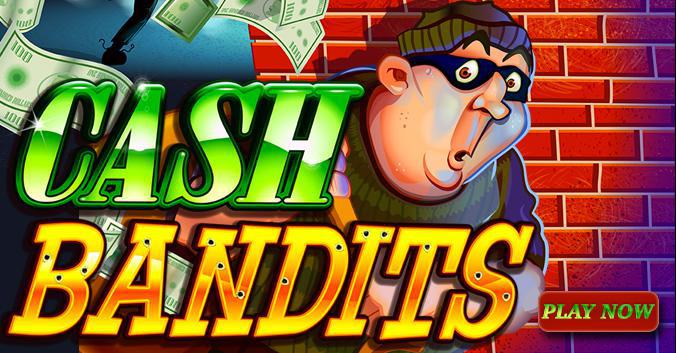 The progressive jackpot in this game is pretty much what you'd expect from any game made by RTG, and though it's not as high as some of the other games in the stable, you won't be disappointed if you happen to win it. As with other games, this one also has the autoplay feature which means that if the thought of being nabbed by the illustrated cops is one you don't like, you can just set the game to do all the work for you and wait to see if you're a winner.
This is a game that offers a lot to both new and experienced players and with its fresh and beautifully illustrated symbols, it will probably gain quite a following in the next few months and years. If you're the kind of player who prefers something a little more realistic though, you'll have to suspend your belief to enjoy this game, as there is nothing realistic about it. Of course, given that the theme is cops and robbers, and that's something we know all too well in South Africa, being able to play a game where the police and thieves are totally fictional will probably put you in a good mood.
Cash Bandits Video Slot Preview
Check out our video preview for the fabulousy Yebo game Cash Bandits.