Vulcan Slot Game : Play Vulcan online slot Game for real money
Though the name of the game Vulcan may seem to allude to the fact that it is a game based on Star Trek, this Realtime Gaming video slot machine is actually themed on the days of Roman mythology. With 25 paylines and available for play at Yebo Casino, the game features symbols that will make you see instantly how the theme ties into the stories of ancient Rome. There's Vulcan, who is the god of fire, the volcano, the anvil and hammer, and last but not least, the beautiful blonde-haired maiden.
So what's great about this game? Well, quite a bit actually. The game is known for its high payout percentages and with a betting range that goes from extremely low to mid-level, there is no need to break the bank just to get your hands on those fixed jackpots. The one thing you will want to spend a little extra money on though is the feature guarantee, which will cost you an extra ten coins but will guarantee you a shot at the progressive jackpots.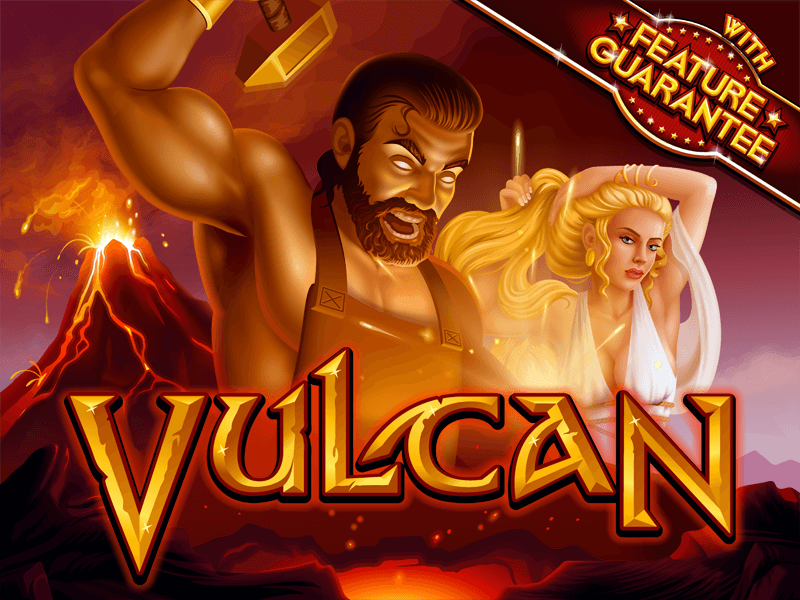 If you line up five of the top paying symbol, you'll be rewarded with a top jackpot of 1 000 coins, which is not very low. However, if the wild completes that winning combination, you'll get 3 000 coins. The wild is Vulcan, not surprisingly, and should you find him on the second or the fourth reels, he'll help you complete any winning combinations. The scatter is the volcano and should you find it at least three times, you'll be able to play the Fire of the Gods mini game. In this mini game, you'll get up to 15 free spins as well as a multiplier of up to 300 times. Additionally, retriggering the feature will increase the multiplier every time you retrigger and the wild symbol can group on the second, third, fourth or fifth reels.
The minor and major jackpots are not currently very high, but both with net you a few thousand rand and considering they're randomly triggered, you have nothing to lose by trying to win them. Overall, the symbols in the game are really smart, but lining them up doesn't lead to very high payouts. So what does the game need more of? Well, considering it was developed in 2013, it is no big surprise that it doesn't feature loads of bonus games or turbo spins, but for what it does offer, it is well worth placing a wager.
If you're considering spending a lot of money on this, try it out with a small bet first. What you may notice is that while the essence of the game is really good, the payouts are not. Additionally, in order to even access the progressive jackpots, you will need to fork out extra money for the feature guarantee, and you may be thinking that it simply isn't worth it, considering how low the jackpot amounts are. If you get the chance to try this game, do it, but don't expect a riveting experience that leaves you amazed or much richer than you are now.