Tritons Treasure Slot Game Review
Triton was well renowned in mythology as the king of the sea and though he goes by many names in many different cultures, most of the tales told about him paint a picture of a tough and angry deity. However, in this game created by Realtime Gaming and brought to you by Yebo Casino, he may look tough but he is more than willing to share the treasures hidden deep within the waters with players who place their bets. Some of his underwater companions, including the mermaid, the sunken treasure ship, the octopus and the palace also make an appearance and getting them to appear could see you swimming away (metaphorically that is) with a lot of treasure.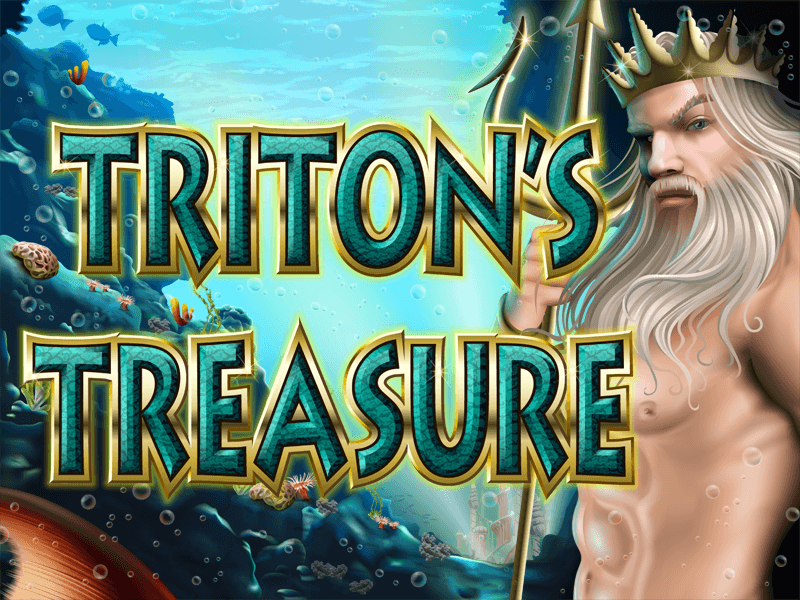 This underwater flight (or swim, as the case may be) of fantasy is the ideal game for players of all skill levels and though there are many features that will make you smile, the game is simple enough for anyone to understand. Players have the option of betting both large and small amounts and can stop the reels using the game's stop feature at any point. Additionally, should you manage to find the king of the sea, Triton, he will expand across the reels to help you complete a winning combination. As an expanding wild, he only appears on the second, third or fourth reels, but since he can substitute for all other symbols except the scatter, you probably won't notice that he doesn't show up on reels one or five.
You may be wondering whether the jackpot he hides is worth trying to seek Triton out, and this is a question that can only be met with a resounding 'yes'! Find five of the palace symbols and you will be given a huge 3 333 coins. Find the sunken treasure ship and you can claim 2 222 coins. But if you're more concerned about the progressive jackpots, and yes, there are two, you may find that they are not quite as high as you were hoping. The minor is sitting at the decent amount of just over R3 000 while the major recently climbed above R20 000; both not huge amounts but certainly worth playing for.
Additionally, the video slot features a bonus game in which you can win free spins with a multiplier that increases every time you find one of the mermaid systems. Additionally, free spins can be re-triggered and as you may know, that means a lot more cash for you. And remember that at any time, you can also set up the game's autoplay feature so that it spins the reels on your behalf and you can sit back and relax while the wins come rolling in.
This is a game that has a lot of positives including the decent fixed payouts, the illustration style and more, but if you're looking for loads of bonus features, you won't find them here. What you will find though is a simple and enjoyable game that allows you to play without having to put in too much effort, or too much money for that matter.