Treasure Tree Scratchcard Review
Treasure Tree is not the kind of game you would usually expect to come from a developer like Realtime Gaming but it is classified as an instant win, or scratch card game, despite having a few features that make it more like a scratch card game. Why? Because it offers you the chance to pick certain elements for a chance to win, rather than just focus on spinning the reels, as you would do with so many of the other games at Yebo Casino.
The game offers a number of symbols but rather than sitting on reels, these sit on the Treasure Tree itself. your job, once you have place your bet, is to choose one of these symbols to reveal prizes, such as free games, payouts and more. The symbols are arranged according to colour and your goal is to try and reveal the same three symbols, which will be hidden from view. One of the greatest aspects of this game is that though you can keep your bets quite low, you have the option of playing up to 500 games at the same time, which means there's no need to keep selecting symbols one by one. While this will make the game go faster, those who prefer betting one game at a time can do that too. <p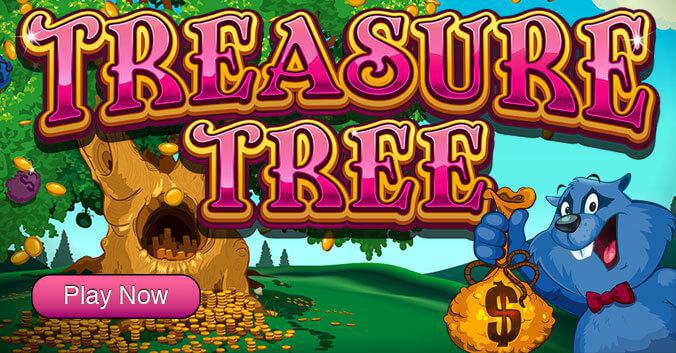 </p
The games payouts are divided into two main sections, the instant wins and the free games. The first is pretty self-explanatory and involves getting cash payouts into your account. As for the latter, this is a little closer to what you would expect from a slot machine, since you get a free game with a multiplier. The top fixed payout in this game comes to about 500 times what you initially wagered, and as you can imagine, this could mean a lot of money if you bet the maximum. There is no progressive jackpot though, as this really isn't that type of game.
So what do we like about this game? Well, it is very simple, an easy game that is not demanding in terms of betting or strategy. The graphics are fairly good and the repetitive act of picking symbols will keep you entertained for at least half an hour. And what do we not like? Well, this is not a slot in the traditional sense. For the most part, the games released by RTG have outdone themselves with every new game, and have more bonus rounds, bigger jackpots and higher multipliers. The fact that this game is so different means you can't even compare it with the games RTG has released in the past. It would be like comparing a slot game to a scratch card.
Ultimately, the game has a number of features that should make it worth your while, and you'll find that there are many benefits to playing it, not the least of which include the many opportunities to win a fair amount of money. However, if you're looking for a game to add to your list of top games available, this game sadly won't make the cut.
Treasure Tree Scratch Card Video Preview
Treasure Tree is a instant win scratch card game brought to you by Yebo Casino and Realtimegaming.