Tally Ho Slot Game : PlayTally Ho online slot Game for real money
The game of Tally Ho is one that is built around the theme of World War 2 air force pilots, and though that period is one many of us don't remember (it was almost 80 years ago), this game celebrates everything that was great about that time, including the music, the style of dress and chance to serve your country. Created by Real Time Gaming, this is a game with a lot of class and playing it at Yebo Casino could be very rewarding, both for your spirit and for your pocket. Some of the symbols likely to appear on the reels include the fighter plane, the pilot, the flight navigation plan and many more.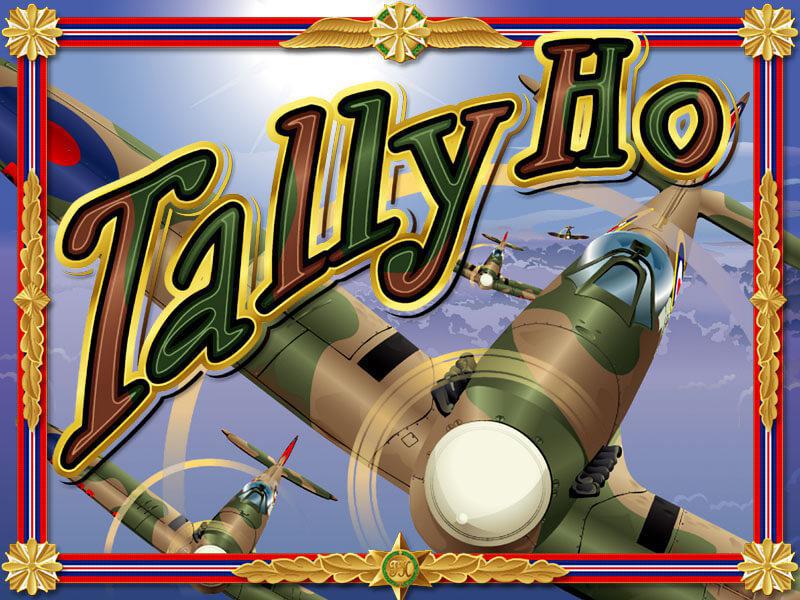 This is a game you don't have to be rich to play. It's a penny slot that offers you all of the best features of any RTG game, including an autoplay feature and a stop feature, so that you can decide when the reels should stop spinning. It also offers decent payouts with a 10 000 coin top fixed jackpot for finding five of the fighter planes. Other symbols to keep an eye on include the WAAC woman (which was the Women's Army Corps by the way) and the flight navigation plan, which offer players who line up five of them a prize of 2 500 coins and 1 000 coins respectively.
Though the game doesn't offer much in the way of bonus features, it has a decent free spins feature that you can access if you hit two or more of the scatter symbols, which are the roundels. For those of us who didn't serve time in the air force, the roundel is a military insignia, a symbol that looks a little like a target. If you find these, you'll be given free spins as well as a multiplier or up to 200 times what you originally bet, but you'll only get the highest payout if you find five of these symbols and you've bet the maximum on that payline.
The game's rules are simple and like most standard games, the symbols will pay from left to right except for the scatter, which will pay in any direction. Be sure to keep an eye on the progressive jackpot when you play. At the time of writing, it had reached the magnificent total of over R400 000 and because it's a randomly triggered progressive, you can't win if you don't play. Don't forget though that the game's autoplay mode can make it all easier for you by spinning the reels on your behalf, but you'll have to set up initial parameters to ensure the game plays by your rules.
This is a very classy game and if you enjoy a little bit of history mixed with a lot of fun, this is a wonderful game to choose. Though it is not packed with special features, the jackpots are very impressive, especially that progressive, which is on its way to hitting half a million rand. Remember to win it, you'll have to play.