Shopping Spree II Slot Game Review
Five reels and nine paylines is not what we'd call excessive, which is the thought you may have had when you heard the name of this video slot game, Shopping Spree II. However, what is excessive in this game is the progressive jackpot and even if you have no interest in shopping at all, this is a must play game if you want to become an instant millionaire. The theme is definitely more geared to women and includes everything anyone would see if they were to take a trip to the mall. This includes a diamond ring, a sale sign, sunglasses, a purse, high-heeled shoes and more. The most important symbols though, are the sale sign and the game's logo, as these could be the keys to becoming an instant millionaire.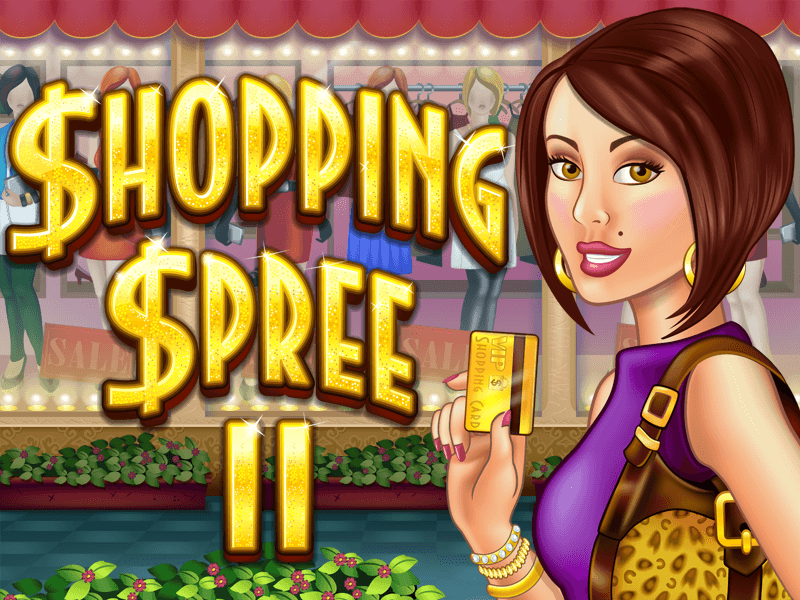 As with so many of the games created by Real Time Gaming and brought to you by Yebo Casino, this game has a number of buttons on it that give you more control over your experience. These include the autoplay, stop and turbo buttons, which make the game go slower or faster depending on what you need. When you take the time to experience it though, the first thing you'll notice is that this game has an enormous progressive jackpot. At last count, it was sitting at almost R1.5 million. Of course, if you want that money for your own, you'll need to land on four diamond ring symbols as well as a sale symbol, something that is easier said than done. However, for a prize like this, it's worth giving it a try.
There are other payouts to be won too though, including the 5 000 coins you'll get if you land on five of the diamond ring symbols. Also great to claim are the 2 500 coin and 1 000 coin rewards you'll be given if you find the shopper and the dollar signs respectively five times on the paylines. If it's free spins you're hoping to take home, look out for the game's logo, which is the scatter and which could give you a decent 200 times multiplier, which depending on your bet, could mean a lot of cash for you. There's even a bonus game in which you'll be able to accumulate points. For every 1 000 points you rack up, you'll get three free spins as a bonus.
All in all, this is a fabulous game to play if you love shopping and if you don't, there's a huge progressive jackpot waiting to be won. No matter what you think of the theme, this is one of those games that you really must play if you want to win enough money to change your life, and if you want to play but don't have the time, simply set the game to autoplay and walk away. When you return, you may find that you're the lucky player who has become an instant winner. And if you don't, you will still have the chance to win decent fixed payouts.