Santa Strikes Back Slot Game Review
Have you been naughty or nice this year? In truth, it doesn't matter much to Santa, who is willing to dish out loads of cash when you play the game, Santa Strikes Back. In this smart and entertaining Real Time Gaming video slot, which you can play at Yebo Casino, 25 paylines and five reels hold the keys to uncovering the loot that Santa has stashed away. But you'll need to content with a number of symbols to find it, including Rudolph, the evil elf, the ever-pleasant Mrs Claus and the tough guy himself, sword-wielding Santa. Not only will you be able to play with these great symbols making an appearance on the reels, but the sound effects and animation will have your heart racing and a constant smile on your face while you play.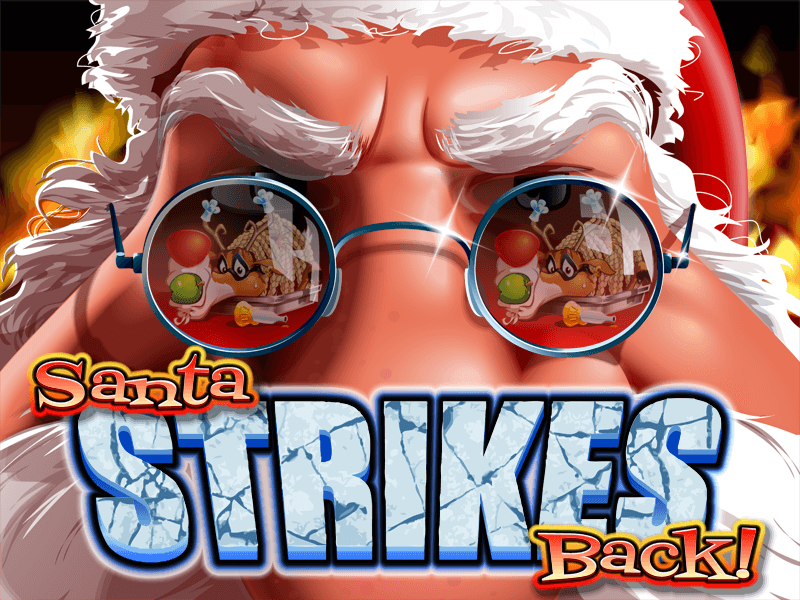 Your goal in this game is not gifts or goodwill, but the huge progressive jackpot of over R150 000 that you can claim if you manage to find five of the Santa symbols on the same payline and you've placed the maximum bet. There are a number of other payouts you can claim too, but none of them are quite this large. There's a very merry 2 000 coins that you can claim if you line up five Rudolphs in a row, as well as a cheery 1 500 coins for finding five of Mr Claus. Additionally, the evil elf will grudgingly give up his 1 000 coin pot if you hit on him three times, but the symbols you should really be looking for are the victorious Santa and victorious Rudolph.
If you find two or more of the victorious Santa symbols, you could be playing your next few games with a multiplier of a massive 500 times your bet. As an extra added incentive to keep playing you'll also get seven free spins and the free spins feature will give you access to candy canes, which light up the stars at the top of the reels to give you even more free spins. If it's victorious Rudolph who appears on the reels, you'll be transported to the Rudolph's Revenge feature in which you'll get seven free spins, there are also multipliers to be won and, when you're in the midst of playing, you could unlock the progressive jackpot.
If you need to at any time, the game also gives you the option to stop the reels or activate the autoplay feature. However, we have a feeling that you won't want to miss one second of this thoroughly enjoyable game. The theme is thrilling, the wins are wonderful and the symbols are stunning, making this game one that is sure to shoot to the top of your "must try" list. Whether it's nearly Christmas time or not, give yourself the gift of playing Santa Strikes Back, because not only will it offer you huge jackpots that will impress you, but it will get into the Christmas spirit in one of the most fun ways possible.