Ronin Slot Game Review
With five reels and 20-paylines, the name of the video slot game, Ronin, doesn't really give anything away unless you have a very firm grasp of Japanese martial arts. In Japanese culture, a Ronin is a samurai with no master, and Real Time Gaming has latched onto this theme to create a game that speaks to the idea of Japanese culture as a whole and samurais. This is carried through in the symbols, which include the samurai helmet, the trusty steed, the Japanese temple and the samurai himself, all of which you'll see when you play the game at Yebo Casino.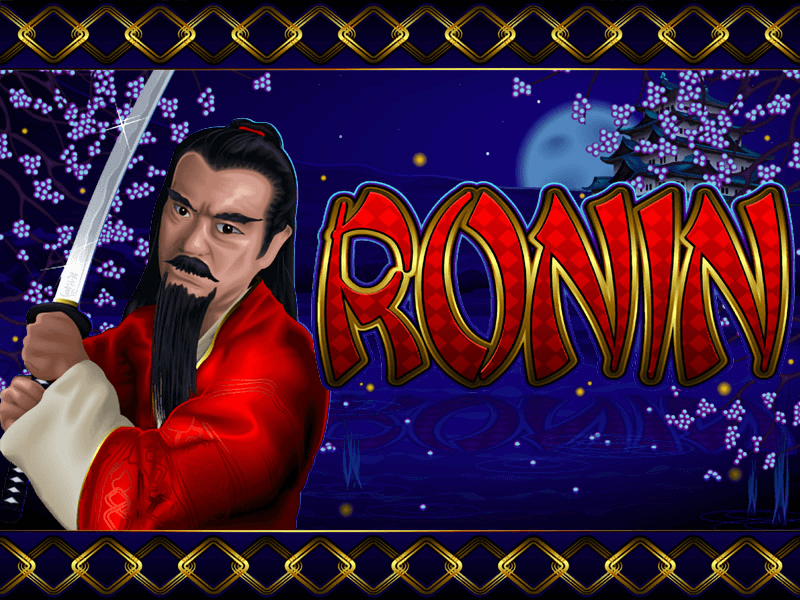 Though the game's top fixed payouts are pretty standard, as far as RTG games go, the theme is a relatively unique one and when you play, you'll notice that the symbol to try and capture is the Ronin, or the samurai with no master. Finding five of these symbols will net you a fixed top payout of 5 000 coins, however, if you want to increase this amount, you can do so by finding the koku on the third reel with four Ronin symbols on the same payline. A koku, in case you didn't already know, is a unit of measurement in Japanese culture, but when you see this symbol, the only thing you'll be measuring is just how much money you could make. Some of the other top payouts on offer include the building, which will pay out a decent 2 000 coins and the trusty horse, which has 1 000 coins should you find it five times on a single payline.
Some of the game's special features include the free spins feature in which the koku is held on the third reel. It goes without saying that when this happens, your chances of winning are greatly increased. There is also a re-spin feature where the reels will spin up to ten times, accumulating wins for you as they go, and a free spins feature that has up to five free spins as well as a multiplier that increases with every spin. The game also offers a second free spins feature in which players have the chance to win up to 25 free spins with a multiplier of three times. Not only will this give you the chance to make a lot more money in fixed payouts, but it could get you closer to winning the progressive of over R150 000, which is a random one.
For those players who want to play but don't have the time, try the autoplay button to get your bets in without having to physically be there. You set your parameters and let the game work on your behalf, until your parameters are reached or you've pressed the "Stop auto" button.
This is a game with a theme that is really cool and if you're a fan of all the old samurai movies of the 60s and 70s, this will be a game you thoroughly enjoy. With decent fixed jackpots and a massive progressive as well as not just one, but two free spins features, this is a game that offers more than enough opportunities for enjoyment and chances to win.