Mister Money Slot Game Review
Mister Money, the 20-payline game with five reels developed by Real Time Gaming offers you a myriad of chances to win big money and potentially become richer than Mister Money himself. You can play it now at Yebo Casino and what you're likely to find is a game that is both thoroughly enjoyable and immensely rewarding. The game's theme follows a millionaire playboy who has no problems flashing his cash around. This is easy enough to see in the game's symbols, which include diamonds, both white and red, a fancy car, a jet plan, a Rolex watch and the very wealth Mrs Money too. But if you're worried about having to spend loads of money on this game, don't fret; this is a penny slot game which means that even if you like to keep your bets low, you can still play and win.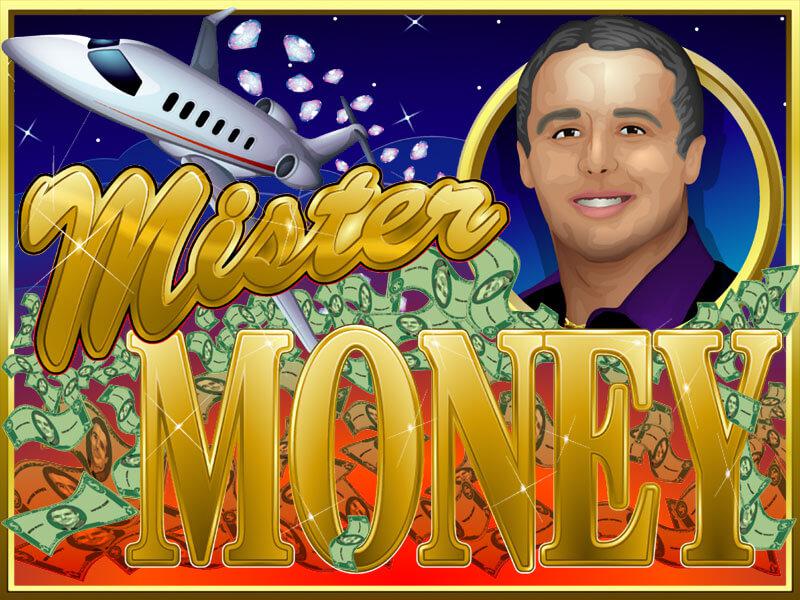 The game features some pretty impressive top payouts, including 5 000 coins if you can find five white diamonds on a payline, as well as the game's logo which will net you 1 250 coins. The white diamond is the wild, so find it, and you could multiply your wins exponentially. The game also has a special feature, courtesy of the red diamond symbol. Find three of these, or more, and you'll trigger the bonus game in which you will be able to choose three, four or five bags of money from the 15 laid out before you. Depending on what is inside the bags you pick, you could double your free spins, win more multipliers, and get more cash.
The game's progressive is quite nice too, and is currently sitting at a total of about R70 000. We all know that given high inflation and not-so-high salaries, that amount of cash could be very useful. But since it's random, you have to play in order to get paid. However, if you want to play but simply don't have the time to do it, you can set the game to autoplay for you. All you need to do is set up autoplay with the parameters that work for you, such as the amount of money you have to spend, the number of spins you want to play or even the amount you want to win. You can let the game do it all for you while you go do pretty much anything.
All in all, this is a game that is more than enjoyable, but doesn't have all of the nice creature comforts we've gotten so used to from RTG. There's nothing wrong with it, and the progressive jackpot is more than fair, but the game is quite simplistic and we can imagine that after you've spun the reels a few times, you may get a little bored. This game is certainly worth a try and given the amount of money to be won, you'd be missing out if you didn't make a bet or two, but in the long run, this is probably not a game that is going to be too high up on your list of favourites.
If you're planning to spend a little time trying out games you haven't played before, make sure that Loose Caboose is on that list. The illustration style, though simplistic, does add to the theme which will make you feel as though you've entered the days of the old West. The game's functionality is of the very high standard you would expect from RTG and the jackpots to be won are pretty good too. For an all-encompassing experience, this is a game that will warm your heart and could make you a big winner.