Luch Libre Online Slot Review
The Mexican wrestlers have taken a holiday from the constant turmoil of the sports arena and have settled with Yebo Casino's popular five reel spinner. Luche Libre celebrates competition with a progressive jackpot and small wagers for all types of players. That means huge pay outs every hour for players that enjoy a good spin. Inexperienced and experienced all agree that this is a very lucky game that has offered up rewards and bit of Latin American culture.
Exciting music from the famed athletes brings a taste of spice to the home computer of Yebo members. Stack the "pow" on three columns and receive the huge payout that you deserve after mundane day at the office. There are 25 combinations for victory in the five reels. These are great odds for anyone that wants to make some extra cash. There are so many great ways to win. Players are always raving about how much fun it is to experience the sights and sounds from this game.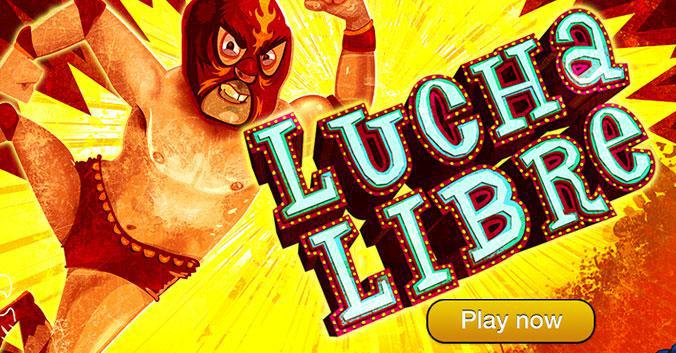 Taco Malo, Guacamolio, and the Wild Wrestlers are here to great you with dancing and cheers when you earn the big bucks. Remember to keep your wagers low for minimal risk and high pay outs. There is so much luck packed into such a digital slot machine that you won't believe how easy it is to win the jackpot. You will be celebrating alongside all of wild animation and Mexican tributes.
Pull up a bottle of tequila and bet a coin when you are feeling lucky. You will not regret setting aside a Rand or two for this game. It does not take much to succeed at getting the correct combination. This game is known amongst the members as the best warm up for new and seasoned gamblers.
Luche Libre Slot Video Preview
Luche Libre is a MExican themed and very fun and entertaining slot machine. Check out our video preview below.