Play golden glove online slot for real money at Yebo casino
The name of this video slot game doesn't give much away and if you've been wondering just what a Golden Glove is, here's your answer. The game's title refers to a term in baseball which is just a fancy way of referring to a player who is a good catcher. In this game, you won't even have to worry about whether the ball is caught or not, because the wins will come to you. As South Africans playing at Yebo Casino, we don't really know much about baseball, but you've probably seen the game in enough movies to know that some of the symbols you can expect to see include the baseball, the hot dog, the cap, the scoreboard letters and the batting helmet. There's also an umpire who seems to be shouting at the players, which is a strange kind of symbol for Real Time Gaming to have included.
Part of the Real Series of games, Golden Glove has a low minimum wager amount and fairly high maximum wager amount, as far as video slots go, so you'll be able to play this one no matter where on that spectrum you fit in. As with any video slot, the rewards are commensurate with what you wager, so keep your bets high and you could be walking away with a lot of money. The batter symbol is the game's wild and if you find it, only on the third reel, it will substitute for any other symbol to give you a winning combo. One of the unusual things about this symbol is that it will even substitute for the scatter. Impressive right?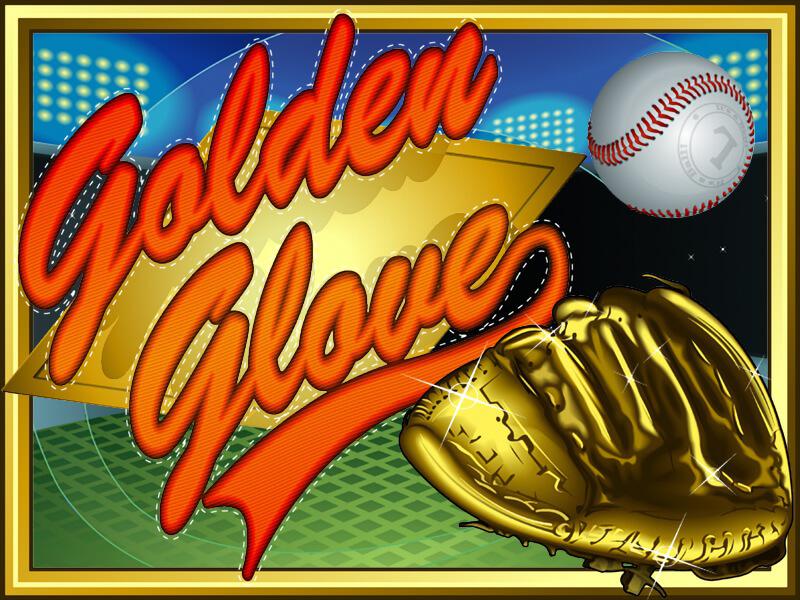 The game's top fixed jackpot sits at a generous 5 000 coins so decent sized bet of R5 per line on this five reel, 20 payline game, could see you winning a huge R25 000. That's nothing to sneer at. Be aware though that if you find the catcher symbol, which is the top payer, five times you'll only get 2 500 coins. You'll need the batter to up that amount to 5 000. The scatter symbol, which is the glove, will help you out on wins with a multiplier of at least two times and up to nine free spins in the Home Run bonus feature. In this feature, you'll need to complete the scoreboard letters to say 'HIT', which will give you a massive payout. There's also a Grand Slam bonus feature which could up that with a multiplier of five times.
The progressives in this game are relatively decent and can be won at random. You just have to keep playing in order to have a chance to win the progressive, or you can set up the autoplay feature and let the game do all of the work for you.
Baseball is not really a game we know much about but even if you've never dreamed of playing the game in person or watching it, you should give this game a try. There's a lot to be won with the random progressive and the two bonus features and the game is entertaining enough to keep you engrossed for at least an hour.