Fruit Frenzy Online Slot Review Real Time Gaming
If you haven't already guessed what this video slot from Real Time Gaming is about, here's a hint: fun with fruit. This colourful and simplistically illustrated game takes a new look at the traditional fruit machines and re-imagines a world where fun fruit characters are actually the players in a circus. There's the pineapple ringmaster, the orange clown, the banana dancer and many more amongst the more traditionally symbols include tickets, balloons and of course, more fruit. Perhaps one of the cutest symbols to look out for is the watermelon cannon in this five reel game with 25 paylines, which you can play with a quick visit to Yebo Casino.
As far as betting options go, the game is quite standard providing the option of both low and high bets, which makes it suitable for just about everyone. The highest paying of the symbols is the pineapple ringmaster who will pay you out a staggering 10 000 coins if he appears five times. He is also the wild and will top off any winning combination for you unless it contains a scatter symbol. The game has two of these scatter symbols, which is really great news for you, since this means ore multipliers and more money in your payouts. The other symbols to watch out for include the daredevil strawberry, which will give 5 000 coins if he appears five or more times and the pear which offers an okay 1 000 coins.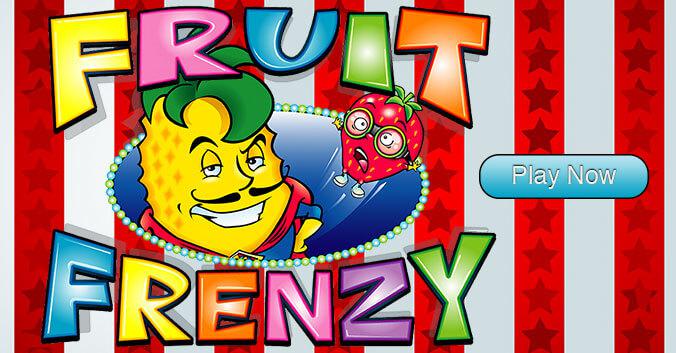 If you love games that offer special features, this is one that won't disappoint. If you find five of the same kinds of symbols, you'll open up the bonus game, titled Daredevil. In this game, you will get to shoot the daredevil (which is the strawberry) out of a cannon and into a melon. You'll get three shots in this game and if you don't hit the target on all three, you'll still get five free spins. Of course, if you get all three shots into the melon, you'll win 25 free spins, which is really what you should be 'aiming' for. All of the free spins on offer will also carry two times multipliers, which means more moolah for you in the long run.
The progressive, as you may have guessed from the developer and type of game, is a random one that is currently sitting at a total of about R40 000. That's not bad, but considering how high some of the progressives are on other games, it's not the biggest payout you could hope for either. Then again, the jackpot total is climbing every minute, so by the time you play, it could be enormous.
If you want to play but don't really have the time, set the game to autoplay and watch the wins roll in. if you have tried the game though, you'll probably want to hang around and hit the spin button yourself, because it is a really entertaining one with more than enough features and opportunities to win to keep you enthralled for hours.