Play Double jackpot poker for real money at Yebo casino
A typical five-card draw game that is played with a normal deck of cards, Double Jackpot Poker offers impressive payouts and the chance for you to win with a bonus game too. The game's special feature is that it pays high for four of a kinds depending on which four cards you get, a feature you wouldn't find on many other types of video poker games, though those created by Realtime Gaming (such as this one) and available for play at Yebo Casino all have their own unique elements that result in fun and payouts.
When the game begins and you've placed a bet, you'll be dealt the standard hand of five cards. You'll be able to pick and choose which to keep and which to boot out and once you've done so, you'll be dealt new cards to replace those you chose to discard. Of course, as with the standard game of poker, the aim here is to get the best hand but unlike the standard game, you won't be playing against anyone else, which means that even a low hand, such as a pair, has the potential to pay you out.
>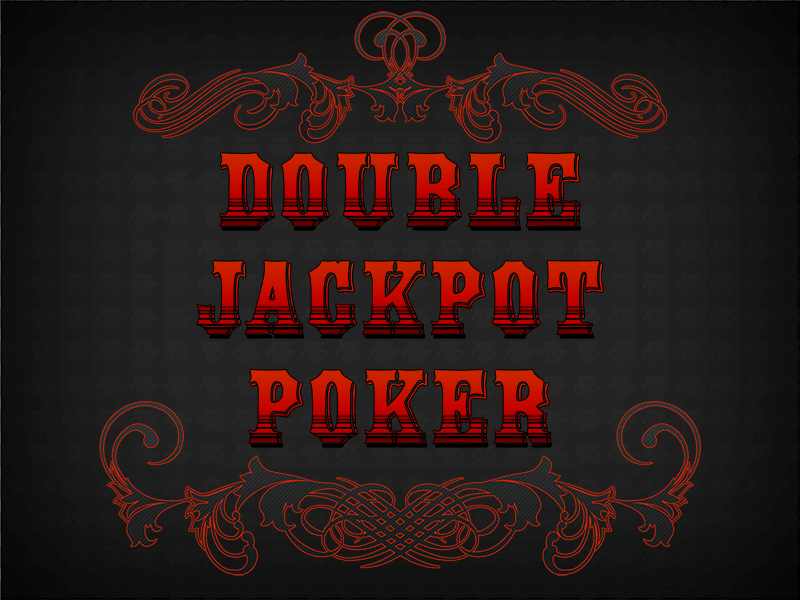 For the four-of-a-kind combos, the cards you'll want to focus on include the aces that pay pretty well (800 coins if you wagered five coins to begin with), twos, threes and fours that pay 400 coins and fives and kings that pay out 250 coins if you've made the maximum wager. Take note that though your odds of getting four of a kind are about one in 400, the experts recommend that you still wager the maximum on every hand and keep any pairs or three-of-a-kinds you're dealt.
As with almost all of the other video poker machines out there, the very best combo to get is the royal flush that pays out at 4 000 coins if you've wagered the maximum and 250 coins if you've wagered the minimum. Though not many people actually get a royal flush, it is possible and the professionals say that if you hold onto the cards that could lead to a royal flush, such as a ten, jack and king of the same suit, your chances of getting one are higher.
If you do win a hand, you'll be given the chance to play the bonus game which is a simple double or nothing game. You will be faced with the choice of a few cards to select and should you pick the card that has a higher value than that of the dealer, you'll be rewarded with double your win. Of course, it makes sense to only play double or nothing if your win was relatively small since you wouldn't want to wager a win of 4 000 coins on the game and lose it all.
Double Jackpot Poker is a game that is all about the jackpots, which are more than generous, but you'll notice that when you start playing, you'll have a lot of fun whether you win big or win just a little.