Play Double double jackpot poker for free at Yebo casino
With one of the most exciting names and functionality to match, Double Double Jackpot Poker is a Realtime Gaming marvel that you can play now at Yebo Casino. This five-card draw offers players excellent payouts for the right kinds of combinations and the chance to win whether you bet just one coin or the maximum of five. Using the standard deck of 52 cards, the game is played in the same way as other video poker variants and if you've tried out some of the others, you will quickly get the hang of this one. Even if you're new to the world of video poker, learning the game will be a snap once you've played a hand or two.
In the first deal of the cards, you'll be given five cards that will show up on the screen facing up. You'll be given the chance to indicate which of the cards you want to hold and which you want to replace with another card for a chance to get a winning combination. Once the second deal has taken place, the hand is assessed and the wins are paid out. If you don't have a win, you'll be able to move on to the next hand but if you do, you'll be given an opportunity to play the bonus game, double or nothing. The bonus game's name gives away exactly how it works. You will be given a number of cards that will be dealt out face down and the computer will automatically pick a card, which will be shown to you. To get a payout of double your money, you have to pick a card that has a higher value than the one shown. Simple right?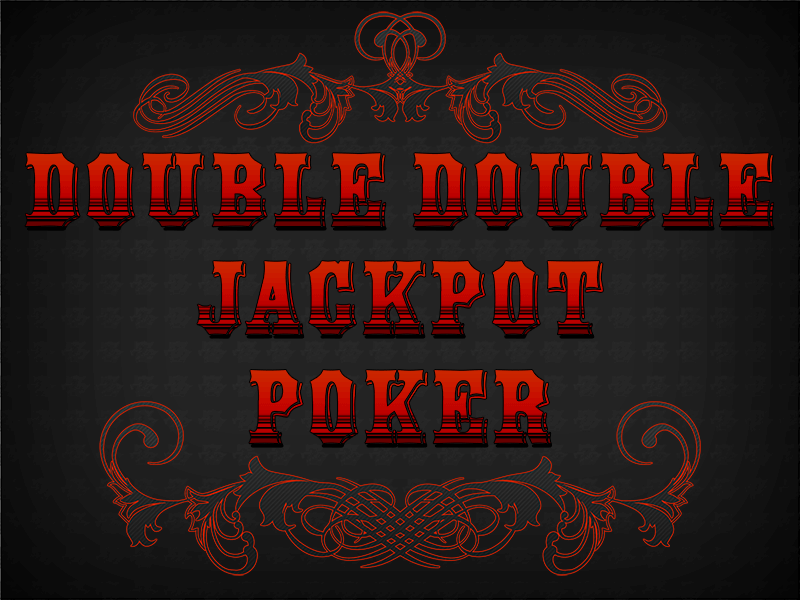 The game's payouts are impressive and even if you get a fairly poor hand, you could still get paid out. Betting five coins on a hand and getting a straight for example will give you a decent 20 coin return. However, should you manage to get some of the higher combinations of cards, you could be paid out a very impressive sum of money. The royal flush is the best combo in the game and will pay you out 4 000 coins should you wager on the hand with five coins. A four of a kind is great too, especially if you get it with aces, twos, threes or fours.
Though you will need to depend quite a lot on luck if you're hoping for a win, you can employ a couple of strategies to get you a little closer. One of these is always betting the five-coin maximum as it will result in big wins should you get a royal flush or four of a kind. Another great strategy to use is always holding on to cards that could create a winning combination, such as a straight or flush as though these won't always result in a win, keeping them rather than holding onto a low pair for example, could end extremely well if luck is on your side.