Play deuces wild video poker for free and real money at Yebo casino
It only takes one hand of poker to change your life forever and if you play Deuces Wild at Yebo Casino, the game created by Realtime Gaming that makes winning so easy, you could win loads of cash in just a few minutes. With all of the twos acting as wilds, this is a game that allows you to combine strategy and luck to try and get a payout. The strategy comes in with how you decide to keep or change your card combinations while the luck is all about getting those elusive twos to appear. However, considering there are four of these and 48 other cards in the deck, your odds are about 13:1, which is not bad at all.
So what makes Deuces Wild better than the many other versions of video poker out there? Well, all of the video poker variants offered by RTG are excellent, but this one stands out for a variety of reasons. First, it's a double or nothing game, which means that when you win a hand, you'll be able to indicate whether or not you want to pick a card for a chance to double your takings. Also, you can choose the coin size of your bet, whether it is less than R1 or more than R5.
To start off the game, you'll need to place your bet and click the 'deal' button. Five cards will be dealt to you and these will face up, a factor that is quite different than what you would usually see in a standard game of poker. You will need to click on the cards you want to keep (or hold) and those you didn't click will be switched out.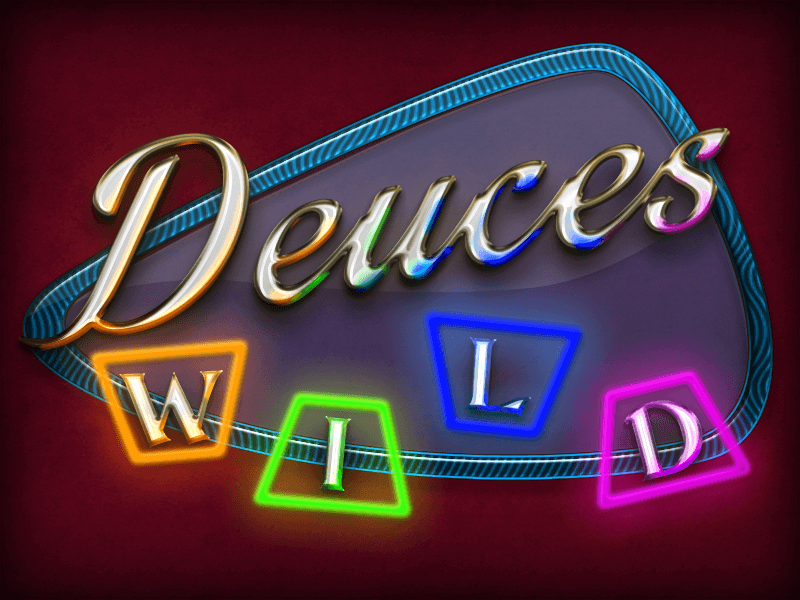 If the cards you're left with don't create any of the combinations in the paytable, the round will be done with. However, should you manage to get any of the combinations, you'll be paid out quite handsomely. The current lowest payout is for three of a kind, which will give you a total of five coins. A flush or straight will pay out 10, a full house 15 and so on. The top two payouts to take note of are the natural royal flush, which carries a five-coin wager payout of 4 000 coins and the four deuces combo, comprising four twos and paying out for a maximum wager of five coins at a rate of 1 000 coins in total.
Though there is no way to guarantee that the cards will be dealt in the way you want them to, there are a few tips you can take on board if you want to increase your odds. For one thing, always hang on to those twos. Since they're wild in this game, they are a prize to be kept when they appear. Also important is hanging on to any three cards that could lead to a flush, a straight or a royal flush as after the second deal, your replacement cards could be the key to a big win. Finally, the game is meant to be fun so no matter whether you win or not, ensure you enjoy yourself.