Derby Dollars Online Slot Review
If you want to play a fun game centred around horse racing, this is the one to try. Derby Dollars is a five reel, 20-payline game offered by the folks at Yebo Casino and developed by Real Time Gaming, that is set in the world of the horses and if you like placing bets on the slots and on the races, you'll get the best of both worlds here. Some of the symbols you are likely to see include the jockey, a racing trophy, a pair of binoculars and the jockey on his horse. There are, of course, a number of filler symbols including the ten, jack, queen, king and Ace, all of which lessen the chances that you will add, but add to the sense of anticipation. If you're lucky, these fillers won't make much different to how much money you win.
The wild is the horse in this game and as may be expected, the horse symbol will complete any winning combo by acting as a substitute for any symbol. Perhaps the one feature of the game that is really amazing is that the horse symbol doesn't just multiply your wins by two or three. Should you manage to find five of these symbols, your bet for the line will be multiplied by over 3 000 times. When it comes to the scatter, which is the gold coin, you could trigger as many as 25 free spins and these will boost your payouts with a three times multiplier.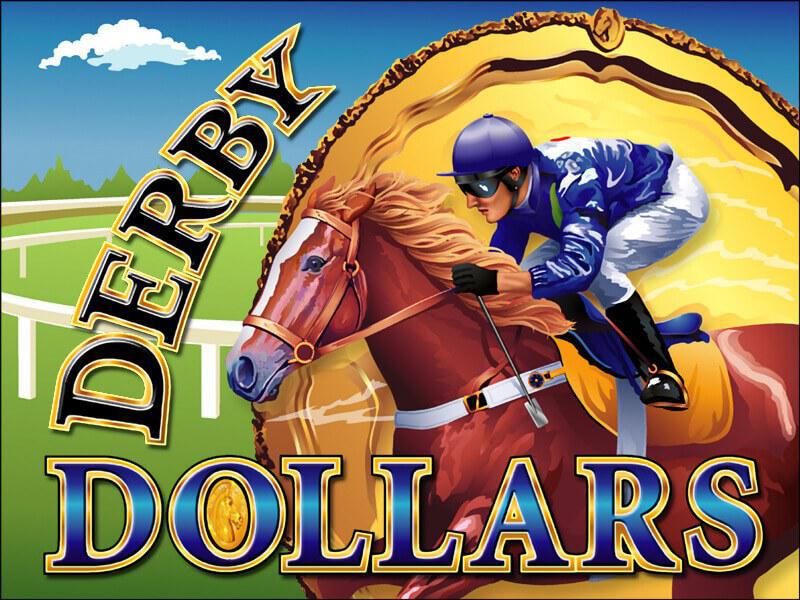 The progressive jackpot is a relatively small one and if you've played some of RTG's other games that feature jackpots in their hundreds of thousands, this game will probably not impress you much. The top progressive is not currently sitting very high (it's at about R40 000 at the time of writing this), but considering the fact that you don't have to work very hard to get it (because it's a random one), it is certainly worth aiming for.
This is a game that has a number of nice features and decent illustrations, but it is not one of RTG's top offerings. Not only are the symbols a little disappointing, since they're not very well drawn and not very creative, but the slot is one of the few offered by this developer that has no bonus game. This is quite unusual in this day and age and though you will get access to free spins and a progressive jackpot, that may not be enough to keep you interested. Even if you try this game and realise it's not what you're looking for from a video slot, remember that Yebo Casino has a wealth of other bigger and better slot games on offer, and these have some of the highest progressive jackpots around. You may be a little short on interest in the game of Derby Dollars, but you won't have any trouble finding many other games that offer you hours of fun and loads of chances to win at Yebo Casino.