Bonus Deuces Wild Video Poker Review
With the twos completely wild, it shouldn't be difficult to line up a winning combination in the game of Bonus Deuces Wild. But it's not only the twos you will want to look out for when you play this Realtime Gaming video poker machine online at Yebo Casino. All of the cards have the potential to unlock big wins for you if you can get them into the right combinations. Some of the combos you'll want to try for include the four-of-a-kind, wild royal flush and the natural royal flush, all of which will be very beneficial in terms of the coins you'll be paid out.
In this game, the twos are wild which means that they can be used to complete a combination for a chance to get a bigger payout. They can also be used on their own to make more money, so if you happen to stumble across four of them, hang onto them. Once you've made a wager, five cards will be given to you which you can scan to see if there are any potential winning combinations. Once you've determined which cards you'll keep and which you'll swap out, another round of cards will be dealt and you'll be able to see if you've won.
For the most part, winning small payouts is quite easy and you'll notice that getting a pair or three of a kind is a regular occurrence in the game but the payouts for these are quite small. The hands that really yield bigger and better payouts are those that are a little tougher to get such as the five of a kind (which is made up of a combination of number cards and wild twos) which will give a payout of 80 coins if you have made an initial wager of five coins.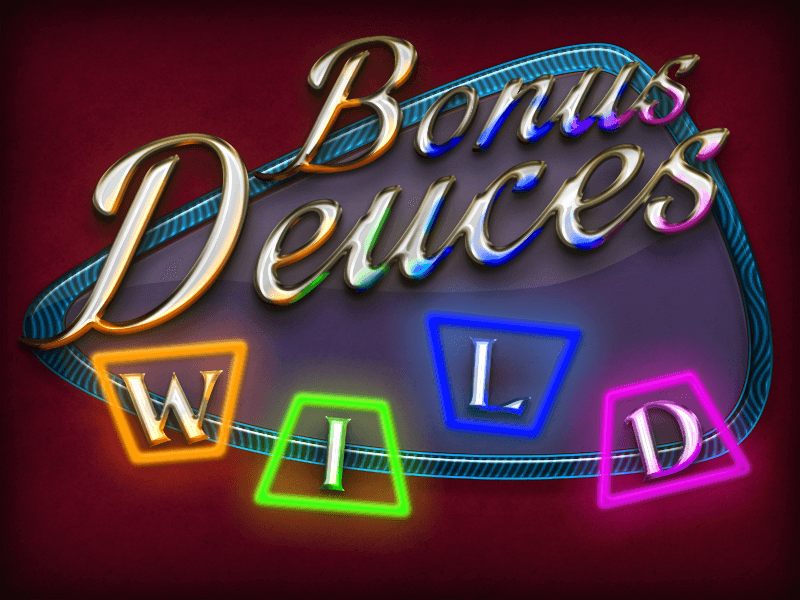 Also great to get is the deuces royal flush, a royal flush that uses wild twos to complete the combination and gives out a 125-coin payout. Finally, four deuces and a natural royal flush are extremely beneficial and the former will pay players a 1 000-coin jackpot while the latter offers a 4 000-coin jackpot. However, getting these is not easy and you will need a lot of luck on your side as well as a little strategy.
The experts say that if you want to get the cards that could lead to bigger payouts, you have to think carefully about which cards you keep and which you replace. For example, if you have two deuces and an ace, consider how the deuces could be the keys to unlocking a royal flush. It stands to reason that you should never get rid of a two since they are so valuable in helping you complete a winning hand, but in this case, you should hang on to the ace too, since a high card like that could be valuable.
This game is a simple one to learn and offers bonuses for completing combinations that are listed on the paytable. If you're looking for enjoyment, you'll find it with this game.