Online casino players have indeed come across a lot of online casino games in their gambling experience. Some of them might have been boring, some might have made them rich and they have become their favorite online casino game. Having your favorite online casino game has something to do with your character as well. In that case, we have decided to have some fun by giving you an inside perspective as to what your favorite casino games say about you.
This is the time to find out about your personality through the online casino games that you play on a regular basis. Read on and find out what your favorite online casino games say about you.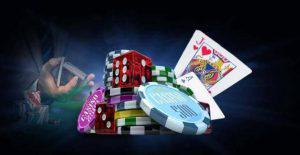 Online Slots- A Fun-Loving Person
Online slots games are known for offering online casino players with the best and exciting gaming experience. Slot games offer players a good feeling because of the colorful graphics, amazing themes, and brilliant sound effects. These kind of games are for people who just want to have fun and enjoy themselves. Therefore, if you are an online slot lover we sure by now you are agreeing with us about your personality.
Blackjack- The Strategic Risk Taker
Online casino players who find joy in playing online blackjack tend to be strategic as well as a risk taker. All the nerve moments and the thrills of beating the dealer and earning 21 is all about risk-taking. You are also exposed to moments that will make you come up with different strategies so that you walk away with real money. You can enjoy the thrills of online blackjack with different variations at Yebo Casino.
After all, has been said and done online casino gambling is all about playing for real money in real time. Therefore make sure you choose the game that suite you and your personality and walk away with a happy face.