What has baby naming got to do winning a real money online casino jackpot at Yebo Casino? Absolutely nothing but it is one of those unavoidable things in life. Even if you do not plan on having any children, there is always that overexcited couple who will share their short list of baby names with the rest of the family on Google Sheets. Hope that's not you!
Anyway as the top online casino in the land we felt it is very important that we share with you some essential baby naming tips. This is not such an easy thing to do, especially in the Rainbow Nation.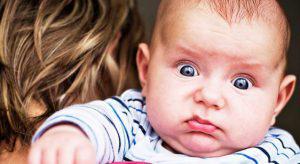 Top Baby Naming Tips
1. Even if you want to share the joys of parenthood with the entire world it is best that you do not send out a spreadsheet with possible baby names. Besides irritating some people who do not want to be involved you will likely be vetoed on your choice. Keep the baby naming between you and your partner. It is an intimate thing.
2. Do not go with the trend. You do not want your child to be one of the many Mpho's or Princess' on the playing ground. Be careful in keeping it unique.
3. The standard is, just try to give the child a name with an easy nickname.
Real Money Baby Naming
Although Yebo Casino does not offer novelty bets on the names of celebrity babies, this has become a top trend. These kinds of bets are unlike playing blackjack or roulette on your mobile smartphone. The odds of getting it right are very slim. As always the payouts for a winning bet are huge. But these are offered more as publicity stunts rather than bets that punters are supposed to win.
Since the world is moving very fast on the road of individuality in the global village do what pleases you the most. But even as you seek to find your bliss sometimes you have to follow the trends/rules. Not all of them were made to make life on earth a living hell.
Remember to keep Gambling at South Africa's top Online casinos