In South Africa, the month of August is dedicated to women. As the top online casino in S.A., Yebo Casino does not wait for one month to provide gender sensitive online casino games. There are several real money slots that have themes which most women can relate to. The games on offer vary in the number of reels and the types of jackpots on offer. Some of these "chick slots" are 3 reel games while others are 5 reel games. Games offer progressive jackpots and stagnant jackpots. And for ladies that enjoy games of skill, there are more than enough varieties of your favourite table games.
How Women's Day Came To Be
In 1956, on August 9, 20,000 South African women marched on the Union Buildings in Pretoria. The purpose of their march was to protest the proposed amendments to the "Pass Laws". The women handed a petition with more than 100 thousand signatures to the then Prime Minister, J.G Strijdom. After handing him their petition the now iconic statement was born.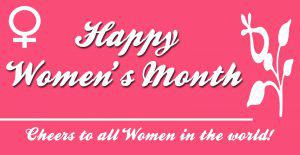 "Now you have touched the women, you have struck a rock." This is translated from the song that the women composed and sang on the day. Wathint'Abafazi Wathint'imbokodo! This phrase has become a statement that shows and reminds every one of the strength and courage of the Mzansi women. Even though the protest was by South Africans, women from Namibia, Kenya, Lesotho, Swaziland and indeed the rest of Africa derive inspiration from the actions.
Women's Day at Yebo Casino
The first time that Women's Day was celebrated in South Africa was in 1995. This is about the same time that the very first online casinos became operational. Therefore it is only natural that online casinos celebrate this day with the rest of the country. While the government makes the month special by hosting trade fairs for women and re-enacting the march, the number one online casino celebrates by offering women unbeatable real money gambling.
There have been many cases of people who have stood for something. And then there are cases when something made people stand up. Either way, whether it was forced heroism or not these great women deserve to be celebrated. And if no one else will do it then you can trust Yebo Casino to give the women the recognition they deserve.