You have been playing online casino games for a long time. And you have been gunning for that huge Jackpot prize for a while now. It is also your dream to be a millionaire. Remember a conversation with someone close to you telling them what you would do when you got a lot of money. We all have different ambitions, goals and wishes.  Therefore we spend money in different ways.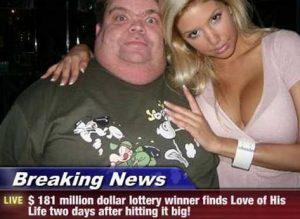 However, there are practical ways you can follow when spending your money soon after winning the Jackpot prize. There is no need for you to flex your financial muscle when spending. If you can only follow the steps below you will never go wrong.
Structure a Budget to Manage your Money
Managing your finances can be very easy especially if you watch what you spend. You might think that you have a lot of money whilst you have already exhausted a huge chunk of your bank account. However, casino jackpot winners end up being bankruptcy because there was no structure on how they spend their money.
Make sure you create a budget that you will be able to maintain and that is the only way to ensure that your finances last longer.
Go on a Shopping Spree
Soon after claiming your Jackpot prize, it's just cool and good to treat yourself with some awesome shopping experiences. Satisfy all your wishes by getting all your most wanted things. You might be desiring to have that dream car that is the moment to buy it. But don't go overboard with your shopping. Keep in mind that tomorrow we will live again. As a responsible gambler, you must also be responsible with your money as well.
Save Enough Money for the Future
After satisfying all your debts and everything you think you need to invest in. Save money for the future. Invest even millions of Rands, that is if your jackpot prize is in millions. The best way is to invest what your money allows you to do.