Roulette is one of the world's most played casino game. Even at Yebo Casino, South Africa's premier online casino gaming destination, many gamblers enjoy the game. Although many of the gamblers have a good idea of how to win at online roulette there are thousands of new punters in SA and beyond who are new to the game. These newbies still need to know how to win online roulette. For this reason, we have compiled the top tips that are used to improve internet roulette gameplay.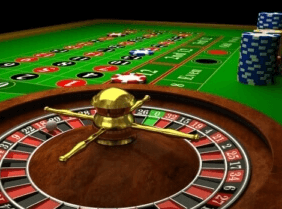 Tips on How To Win Online Roulette
1. The oldest piece of advice that you will find is that you need to know the game. This advice is still relevant today. There are many versions of roulette (most are available at Yebo Casino), it is essential that the gambler knows the basic roulette rules and the specific features of the version they choose to play.
2. Learn an online gambling strategy. There are many roulette strategies out there. Two of the most famous is the Martingale and the reverse martingale. These strategies involve increasing your bet every time you lose. For these strategies to work a holistic gambling tactic is required.
3. Any gambling strategy that works is based on good management of the bankroll. Players need to set aside money that they are comfortable losing as a gambling bankroll. This amount needs to a distributed to cover your entire gambling session. The process of doing this is an essential thing when coming up with a real money online roulette that works.
4. The most important thing that gamblers need to learn to do to win roulette regularly whether in South Africa or anywhere else is to know when to stop. This is easier said than done. Choosing to stop when you are winning is just as hard as when you chasing loses. Develop a strong will, it will help you see more financial benefits of playing real roulette on the internet.
Once you feel that you ready to try out your new skill Yebo Casino has many roulette versions to offer players, take a spin on one of the games. Enjoy the festive gaming at SA's #1 online casino.