Texas Holde'm poker is one of the most popular games of poker that is played all over the world. But at Yebo casino we strive to make sure that you enjoy the online version of the game through its amazing interface. The game is so popular that every online gambler knows that the game requires some skill to walk away with hefty pockets.
It's a piece of cake to secure Holde'm winning streak. But for beginners, it might be a nerve-wracking moment. Therefore, we are urging them not to worry. Yebo Casino will share with you some mind-blowing tip on how you can secure the bag.
Learn How to Read Your Challengers
The only way to overcome your opponent is to make sure that you read and understand their approach towards the game. There are certain things you should pay attention to. The way they put their money into the pot. Also, pay attention to how often they place their bets. If you realise that your competitor is loose and aggressive keep in mind that you have the best chance of winning. That is if you play the mind game right. If you notice that your opponent has an impressive stack of chips.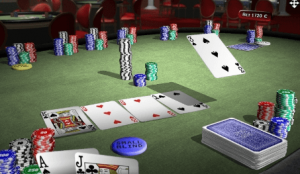 Just make sure you wait until you have the strong hand. Let your opponent drive the action. Wait for the perfect time to Holde'm. In this game, you are advised to listen to your instincts.
Master How to Be Selective Preflop
You are more likely to win in Texas Holde'm poker when you bet your money with fewer premium hands. Look at your starting hand requirements. The real play will emerge only when players get 2 cards to face down. Therefore, if you have a strong combination of cards in the hole, you are likely to win based on the strength or value only.