Loving Gambling in The Month Love At Yebo Casino
Casino games are fun all the time, especially at Yebo Casino, South Africa's top online casino. But something special happens in the month of love. Maybe it is because of the many awesome love themed casino slots available to Mzansi Gamblers. Regardless of your particular habit, the bulk real money internet game players prefer to play slots that are in line with the theme of the season.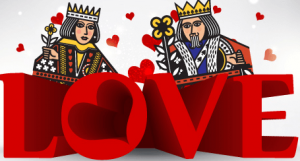 Why Play love Themed Casino Slots This February
Besides the fact that it is the month of love, which means really nothing to some people, there are some real rewards to playing love themed casino games in February. Below are just a few of the top reasons.
The progressive jackpots on love themed slots are higher in February. As previously mentioned the number of gamblers playing these games increases. This means that online progressive jackpots grow faster. We could stop here and many of Rainbow Nation's top gamblers would have reason enough to play the game.
The love of fun. The only other reason to play casino games is for the fun offered in the games. Love themed games at Yebo Casino are powered by RealTime Gaming software. Therefore these games are not only fun but they are also a pleasure to play. The games are accessible on mobile, download and instant play options.
The final reason is that you are playing at Yebo Casino. Not to blow our own horn but the real money gaming services at the casino are next to none. And it is you the members of the casino that push us to get upgrade our service even though we are already South Africa's #1 online casino.
Love Themed Casino Slots at Yebo Casino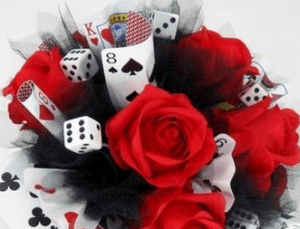 The portfolio of games available at Yebo Casino has many love-themed casino games. Some of the top games include Immortal Romance.
Of course, there are other games available for players to fall in love with at Yebo Casino besides the entertaining slots. The casino gaming offered on the table games like online roulette, online baccarat, online blackjack and online craps is amazing. Even the real money online video poker games are absolutely lovely.