The Bitcoin is one of the most famous currencies of the day. Yebo Casino has been allowing players in South Africa and the entire continent to play real casino games using the Bitcoin since 2015. This is because SA's top online casino understands the benefits of using the cryptocurrency.
There are already several initiatives in the country that make using Bitcoins easier. Most of them are to do with securing the cryptocurrency. People need to feel safe when they use the currency, especially new people to crypto-trading.
What does not help is the level of confusion that surrounds the currency. There is a common joke that circulates in Bitcoin circles. They describe the currency as "everything you do not understand about computers coupled with everything you do not understand about money."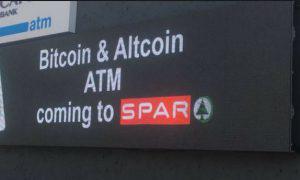 Playing Casino Games in SA Using Bitcoins
The reality is that many South Africans now have a decent understanding of how Bitcoins and other cryptocurrencies work. This is a direct result of the way the currency rocked the investment market last year. Even though the currency is still a great investment option it is also a very convenient payment method.
There are no exchange rates regardless of which country you are using them. But the best part is that the currency makes for great real money gambling. This is because the deposits and withdrawals are faster than on other platforms. Since this is virtual currency there is increased ease of transaction.
While you all know that you can play casino games using Bitcoins at Yebo Casino you might not be familiar with where to get them. Life is getting better by the day in South Africa. The first Bitcoin ATM was set-up at Northwood Spar in Johannesburg.
Enjoy gambling in Bitcoin at Yebo Casino.