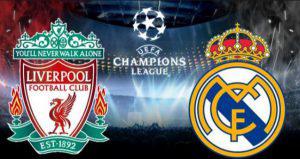 The Venue is Kiev and everyone is ready. This is the first time in a long time since Liverpool have made it to the final of the UEFA Champion's league. In fact, more than 10 years since the Merseyside team have been to this stage of the competition.
This is not the case for El Blancos. Real Madrid is proving to be the true champions of Europe. At least of this period of time. Despite a sub-par performance in the local league, the Spanish giants have been exceptional in the Champions League.
Hardway Bet
There are very few times that making a bet is as difficult as on this event. The task is much simpler for fans of either one of the two teams. This is because any of the two teams has the capacity to lift the trophy. Both Liverpool and Real Madrid come into this game confident of a victory.
For everyone else who is no a fan of these two teams, it is going to be hell selecting one of the two clubs to back with a real money bet. MoSalah is breaking goalscoring records while Cristiano Ronaldo is reinforcing his status as an unstoppable force.
Goals Galore
One thing is definitely for sure, there are going to be a lot of goals scored during the match. The two teams have been playing some excellent football. A lot of attacking options are available to both Klopp and Zidane. And it will be the tactics of these two men that might end up determining who is the winner.
Yebo Casino at the Champions league
Like many real money gamblers in SA, Yebo Casino will also be watching this thrilling encounter. That is the beauty of online casino gambling. You can enjoy two of your favourite hobbies at the same time.