The draw for the UEFA Champions League  took place last night in Monaco. All eyes were on the big guns, with Cristiano Ronaldo's Juventus drawn in with the latter's former club Manchester United.
The UEFA Champion's League's top goal scorer will be aiming to retain the European prestigious trophy, but this time not with Real Madrid.  Manchester United will play host to Juventus on the 23rd of October.  But before that, their first match will be against the newly promoted side Young Boys.
Elsewhere, the Champion's League runners-up Liverpool will have a tough test ahead of their Champions League opener. Jürgen Klopp's side will play a star-studded Paris St German's side on their opening match on the 18th of September.
UEFA Champions' League Group of Death
The North London side Tottenham Hotspurs experienced an unlucky draw after being drawn with top European elites. Tottenham Hotspurs is deemed to have less experience in the Champions League. However, they wowed everyone when they managed to overcome Real Madrid's wrath last season.
Moreover, this time around they face more fierce opponents in Barcelona and Inter Milan.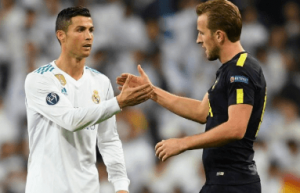 These are the clubs which have vast experience in the Champions league. The Dutch Champions PSV are also among the list of teams Spurs are going to face. This is going to be a tough battle for Spurs who don't have any Champions League accolades.
UEFA Champions League Player of the Season Announced
It was not only a night of who is playing who in this new football season; it was also an awards night in Monaco. Vast awards were announced but the main award everyone was looking forward to was the Player of the Season award.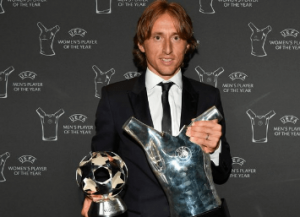 The Croatian and Real Madrid midfielder Luka Modric deservedly scooped the UEFA Champion's League Player of the season. The Croatian won the award ahead of Cristiano Ronaldo and the Egyptian Mohammed Salah who were also among the nominees.  This came after he led his national team to the World Cup final which they lost against France and also his brilliant performances win Real Madrid the UEFA Champions League trophy for the fifth time.
The UEFA Champions league season will kick off on the 18th of September. Meanwhile, continue playing online slot and win real money at Yebo casino.