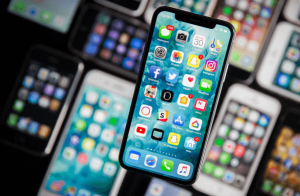 The mobile gaming industry is on the rise. The convenience that is brought by mobile gaming can only be improved by better games and superior gaming equipment. You can trust Yebo Casino to provide you with all the best games. As for the equipment, the top smartphone makers are always improving the capabilities of their flagship devices.
For the sake of brevity, we shall only mention three devices. These are the top performers in the Android OS, iOS and best budget device categories. There are some surprises and some obvious choices.
Best Android-Powered Device
Released last year in November, the Razer is the ultimate gamer's smartphone. This newbie to the industry has taken it by storm getting outstanding reviews all around.
The device has a revolutionary 120 Hz 5.71" IPS LCD Screen and Stereo sound. This means that the audiovisual is not only of the highest quality but you also get better responsiveness from the screen.
Riding on the latest 835 Snapdragon Processor, with 8GB RAM and 64GB internal memory the devices beats Samsung S8+ for the top spot. The 4,000 mAh battery also guarantees more game time than the Samsung counterpart.
Best iOS
It would be hard to find any device that is better at providing quality gaming on the iOS platform than Apple's flagship smartphone iPhone X. In fact, it might be the best gaming phone of its generation. The use of the latest technology makes the phone a gaming wonder.
The hardware that is powering the device is very impressive. From the A11 Bionic chip to the AMOLED display everything comes together to provide a unique gaming experience. The camera contributes to the effect by creating an immersive feeling by overlaying the graphics.
Best Budget Device
Coming in at half the cost of the iPhone X, OnePlus 5T is the top budget device for ultimate real gaming in 2018.  The device offers super-fast gaming thanks to complex set-up backed up by 8GB RAM. OnePlus is one of the top smartphone makers in China at the moment.
The better the gaming capabilities of your smart device, the more you will enjoy the real money casino games.