We are a proud football/soccer nation here in South Africa, and although our talents aren't filling all the positions of every top team across the world, we do have some very talented players to come out of ZA.
To celebrate this excellence, we have ranked the top seven famous South African soccer players that you need to know about.
Now, you will notice there have been some well-known omissions from this ranking. This is because we have focused our efforts on comparing and ranking the best players that have represented the national team at any level.
What this means is that one of South Africa's most decorated players, Craig Johnston, has been omitted. Johnston was part of the Liverpool teams that won the FA Cup and five English titles and has been omitted because he instead represented England Under 21s and 'B' team.
Our List of 7 Famous SA Soccer Players
Here we look at our top 7 famous SA soccer players:
Steven Pienaar
Neil Tovey
Jomo Sono
Lucas Radebe
Patrick Ntsoelengoe
Benni McCarthy
Doctor Khumalo
7. Steven Pienaar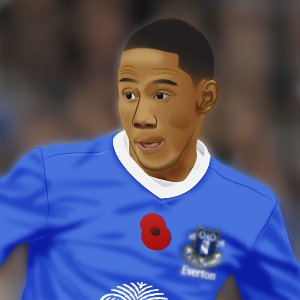 Pienaar is well-known for his involvement as a player with English top-flight club Everton, where he now serves as an international ambassador. He has played for a range of top clubs after starting his career with Ajax Cape Town:
Ajax
Borussia Dortmund
Everton
Tottenham Hotspur
Sunderland
Pienaar was the 2009 South African Football Association Player of the Year and represented the national team well by earning 61 caps and scoring three goals.
6. Neil Tovey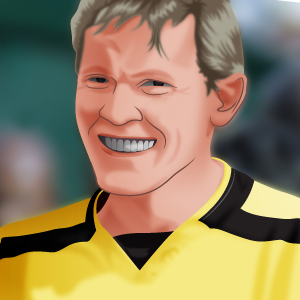 Neil Tovey had an illustrious career in South African soccer, amassing a total of 634 appearances throughout his time playing with Durban City, AmaZulu, and Kaizer Chiefs. He also made 52 appearances with the South African national team and has an equally impressive coaching career.
Although Tovey does not have many of the championship accolades that other players have, he has the true honour of being South Africa's first captain, and a playing career that goes back over two decades.
In addition to this, Tovey was the first player to reach 50 appearances for South Africa and is a recipient of the Silver Order of Ikhamanga.
5. Jomo Sono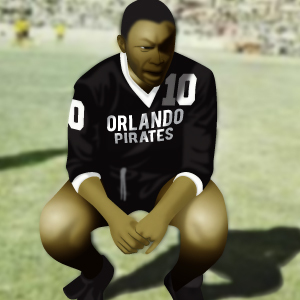 Jomo Sono is often referred to as the 'Black Prince of South African Soccer'. His career has spanned four decades as a player, coach, and most recently, as an owner of the Jomo Cosmos.
Sono's playing career led him to 128 appearances for a range of clubs including:
Orlando Pirates
New York Cosmos
Colorado Caribous
Atlanta Chiefs
Toronto Blizzard
His off-field career has been substantial for the game and the nation of South Africa. Sono is known for his role in finding talent, especially from rural provinces of South Africa. Some of the talents that were discovered by Sono include Mark Fish, Sizwe Motaung, Helman Mkhalele, Philemon Masinga.
4. Lucas Radebe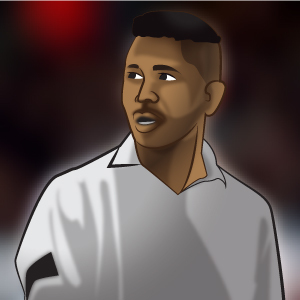 Look, we aren't speaking for Lucas Radebe, but we can assure you that one of his proudest moments has to be hearing the one and only Nelson Mandela calling him his 'hero'.
Radebe was a part of the 'Nation Builders' who lifted the crown of African football in 1996, as well as appearing for Bafana Bafana during the World Cup in 1998 and 2002. He managed two goals during his 70 appearances before retiring from national duties in 2003.
Having seen success throughout his playing career, Radebe was known as a solid defender during his 314 appearances with Kaizer Chiefs (113) and Leeds United (201).
3. Patrick Ntsoelengoe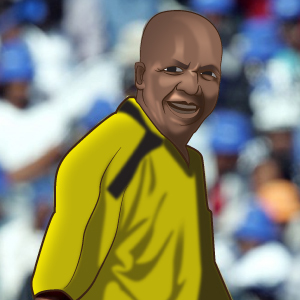 He is considered one of the all-time greats and the best player to ever come out of South Africa. Unfortunately, Ntsoelengoe was in his prime during Apartheid. However, one of his prior coaches at the Kaizer Chiefs, Eddie Lewis, went on to say that if Patrick had been born 20 years later, he would be hailed in the same conversation as Ronaldinho.
Legendary Bafana Bafana coach, Clive Barker, shared similar views, hailing Ntsoelengoe in the same discussion as Fernando Torres, Lionel Messi, and Cristiano Ronaldo.
During his successful playing career in South Africa and the USA, Ntsoelengoe made 791 appearances and scored 338 goals. He played for the:
Kaizer Chiefs
Miami Toros
Denver Dynamos
Minnesota Kicks
Toronto Blizzard
As well as one single appearance for South Africa in 1977 against Rhodesia.
2. Benni McCarthy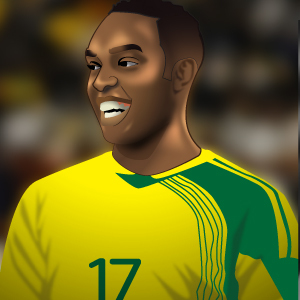 The all-time leading scorer for Bafana Bafana, Benni McCarthy, achieved legendary status for many accolades. Still, none seem more glamorous than being the only South African to win the UEFA Champions League. He accomplished this as part of the famous, Jose Mourinho led Porto team in 2004.
McCarthy had a long playing career that took him across Europe and the Americas between 1995 and 2013, making 387 appearances and netting 161 goals for:
Seven Stars
Ajax
Celta Vigo
Porto
Blackburn Rovers
West Ham United
Orlando Pirates
McCarthy notched 31 goals for South Africa in 80 appearances, which gives him a 38.75% strike rate.
Most recently, McCarthy was the head coach of Cape Town City but was replaced after only managing two wins in 18 starts.
1. Doctor Khumalo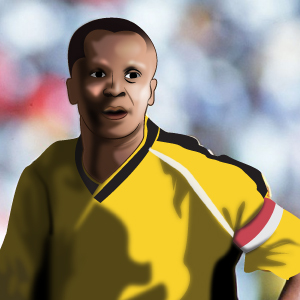 As we come to the number one South African soccer player you need to know about, you will either know who Doctor Khumalo is or you will have no idea. Khumalo was a legend for his role during South Africa's successful run in the African Cup of Nations in 1996 – the one that South Africa won!
Khumalo also has the honour of scoring the first international goal for Bafana Bafana post-independence, with a penalty against Cameroon in 1992.
Having made 50 appearances for South Africa on the international stage and netting nine goals, the Doctor gained popularity and is considered one of the top midfield workhorses.
His playing career never truly got started overseas; however, Khumalo amassed a legendary 397 appearances for the Kaizer Chiefs, where he scored 207 goals. He also managed 47 starts with Ferro Carril Oeste and Columbus Crew.