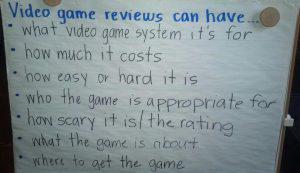 Real Money video games have been trending for years now. The gaming industry is flourishing tremendously.  Thanks to all of your our loyal gamblers.
The industry is estimated to be worth billions of dollars. The profits keep increasing due to a lot of people taking up the hobby.
This success has fueled the growth of game review sites, which have also helped to generate more profits in the industry. This article will show you important things to take note when reading a game review.
Steps
The introduction is usually at least 2-3 sentences long. Expect a short, detailed and precise introduction that sums up the game. It won't be too long so there will be a limited amount of information. They try to avoid making them dull, that will scare away the reader, a potential game player. Usually, this section will have a bit of background on the game, the software developer and the theme of the game.
After the brief look at the game, the features of the slot are explained. Every part of the game should be made clear here.
Whether it is the graphics, sound effects, gameplay or the game settings. Things that you are suppose to take particular notice of are the number of reels in the game. Paylines will determine how often winning combinations will form on the reels.
Money is an essential thing in real money gambling. For this reason, you will need to  check out the minimum and maximum bets. If you fail to check on the real money prizes then why are you playing casino games?
Giving Back
Play the game. When you play the game take note of the glitches and glamour of the game. Try to get to the features of the game so that you can write an informed comment.
This helps to improve the experience of the online casino gambling. Happy Gaming at Yebo Casino!