South Africa has been faced with strict gambling laws since the 1600s. In 1965, when the Gambling Act was introduced, all real money gambling became completely prohibited with the only exception of horse racing. This suppression of gambling soon led to a surge in illegal casino operations throughout Ciskei, Venda, Bobhuthatswana and Transkei in the 1970s –which posed significant problems for the country until they were able to put proper regulations in place in 1996.
Interestly, 1996 was also the year the National Gambling Board was established, creating a turning point for South Africa when all forms of real money gambling became legalised. On top of introducing a national lottery, 40 gaming licenses were also distributed to the various South African provinces to allow casino gaming such as table games, slot machines and poker rooms.
The Rise of Land-Based Casinos
In the years that followed, newly-licensed casinos began sprouting up across major cities such as Durban, Cape Town and Johannesburg, quickly becoming the cornerstone of South Africa's gambling industry due to their exotic layouts and luxurious red-carpet appeal.
Many of them were developed into all-inclusive resorts — and soon became a place where patrons, residents and tourists alike could lap up the 5-star experience of casinos, great entertainment, fine dining and a space to relax and unwind. The biggest of these casino resorts was, and continues to be, the Rio Casino Resort in Kierksdorp. At 266,330 square-feet, it's also recorded as the 5th largest casino in the world; however, it's still not considered the 'King' of casinos in South Africa.
The industry's most dominant land-based casino chain is Sun International Hotels LTD. This is the same company responsible for many of the multiple resorts, casinos, hotels and other extravagant facilities found around the country, of which now spans across other countries like Nigeria and Swaziland. The Sun is also recognised as being the first brand to officially cement itself into the South African gambling landscape.
Online Gambling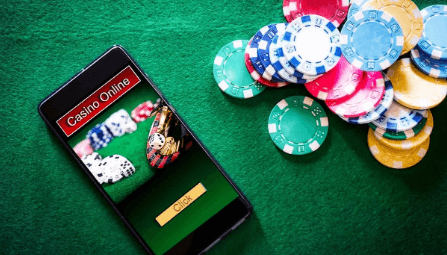 In 2008, the National Board came close to legalising online gambling in South Africa, but fears over money laundering and religious upset pushed practically all internet-based gambling and advertising into prohibition. By 2010, the High Court of Gauteng confirmed that international vendors were strictly forbidden to offer any services to South African residents. Unsurprisingly — and just like in most countries where gambling is heavily restricted — this didn't deter a handful of unlicensed betting sites from doing it anyway.
There are a select number of online casinos which are fully licensed to offer certain classes of games, plus licensed bookmakers able to accept wagers on provincial horse racing events and online sports bets. Like Yebo Casino, these are reputable operators which allow residents of recognised jurisdictions to legally wager on games for real money.
Illegal Gambling
In addition to online sites, there are a number of off-shore platforms which target players to gamble on casino games that aren't permitted. The problem stands with the fact that the government hasn't yet established any rules to prevent or give any reason for players not to gamble online, so many of them choose to risk playing games with these off-shore companies – regardless of what the law says.
If the operator gets caught, however, the matter is a different story. Any underground casinos or internet service providers found to be offering games without a license, processing gambler's payments, or wrongfully advertising betting options to South African players are in violation of South African gambling laws. Any of these crimes can either lead to the operator facing a fine of up to R10 million, a 10-year prison sentence, or both. SA is estimated to lose millions in annual tax revenue from illegal gambling alone, which is why the punishment is so severe for the illegal casinos which eventually get caught out.
Conclusion
South Africa's current laws may portray a country which isn't able to offer much to gamblers right now, but South African casino resorts are rated some of the best in the world – so it's probably safe to say that gambling will play an important and valuable piece in the economy's jigsaw puzzle for years to come.
The biggest challenge is the illegal gaming that takes place, and the threats these organisations continue to pose to thousands of innocent players. The best and wisest decision you can make when you're looking to gamble is to make sure you only ever sign up with reputable and legitimate casinos – no matter whether they are offline or online.
Luckily, there are certified sites like Yebo Casino where you can freely and legally gamble without restrictions or risks. Not only will you find a comprehensive platform of exciting games to play 24/7, but you can also take comfort in knowing that your enjoyment, safety and welfare is the casino's top priority.