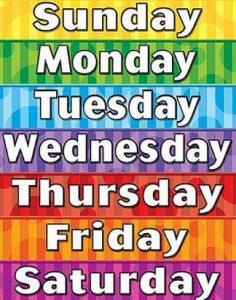 Time and Chance happen to all men. This old proverb highlights the need to always be on your guard and ready to pounce on any opportunity that comes your way. What does this mean for the real money gambler?
There is never a time that you should be found not ready to take advantage of a winning streak when it presents itself. It is at this stage that you as a gambler have to notice and acknowledge that chance has favoured you. And as such you need to respond in the proper way which is increasing your bet, in case you were wondering what the correct course of action to take is.
Using Past Data
While past data will clearly show you a trend. However, this trend is biased by one fundamental thing. The 21st-century lifestyle. Most people game on the weekends when there are free to fully enjoy the casino games. This fact will result in Weekends and Holidays appearing like those are the days when the games are paying out the biggest payouts.
Real Prizes Every day
The reality is that the casino games at Yebo Casino run using Random Number Generators. This means that even if we want to make them more rewarding on a particular day, we can't! So it is exactly as that old proverb that we quoted earlier.
When it is time for chance to favour you, it won't really matter whether it is Monday or Thursday, the games will reward you. More and more people are beginning to play casino games during the week. This has resulted in the Winner's Page being littered with winners on all days.
Enjoy Casino Games at any time or day. This is the convenience you get when playing at SA's top online Casino, Yebo Casino.