Since the National Gambling Act was enacted in 1996, South Africa's land-based casino market has thrived under the new conditions that permit players to wager real money on their gaming floors. Whether they are pumping coins into the dozens of slot machines, competing for the best hand in the casino's poker rooms, or blowing the dice on the craps table, South African players love to gamble –as do the millions of tourists who vacate to the country's major cities for an adventure every year.
There are close to 40 licensed casinos throughout South Africa, with the most illustrious venues situated in places like Durban, Johannesburg, and Cape Town. What acts as a magnet for visitors is the fact that many of these casinos boast much more than a fancy kitted-out gaming area, and are often part of a luxurious resort complex that contains everything from spas and swimming pools, theatres and entertainment centers to multiple bars, clubs, restaurants, and shopping amenities.
Because there is so much to see and do inside South Africa's casino resorts, we've detailed 5 of the very best, where players and holidaymakers can tick off the casino, beach, safari and cultural experience from their bucket list – all in one go.
Sun City is South Africa's most famed casino resort. It's been around since the days when casinos weren't even legal in the country, and is situated approximately two hours from Johannesburg and just off the edge of the stunning Pilanesberg National Park. The park is home to almost 8,000 different species of animals and birds, and visitors are able to take a safari day trip from the resort if they want to get up close and personal to the breathtaking wildlife there.
That's not the only attraction the Sun has to offer. Guests can relax and unwind in the beach paradise at the Valley of the Waves, power balls across the 72 golf courses in the Lost City, watch the latest blockbusters or catch a drama at the Sun City theatre, or finish the night dancing to the freshest hits in the Silhouette Nightclub.
There are tons of activities for the kids too, and when it's time for their heads to hit the pillow – you can partake in hundreds of dazzling slot games, try your luck on the roulette and blackjack tables, or go for the high stakes games in the Sun' very own VIP gaming room.
Situated in the fun-filled city of Durban, the Suncoast Casino is a prime destination for anyone looking for a taste of sun and sea air – besides casino gaming. The resort features four lavish hotels with rooms that come with serene views of the beachfront.
On the beach itself, guests can lap up the rays and encounter some of the casino's top entertainment events first hand. There is also a Suncoast Cinecentre which showcases the latest movie flicks, complete with a kid's only arcade to keep the little ones amused throughout the duration of your stay.
In addition to plenty of family-friendly activities and places to eat and drink, the 24/7 casino is also home to a VIP lounge, over 1,800 slot machines, and 71 table games providing Roulette, Baccarat, Blackjack, and Poker for helping you accumulate some extra pennies to spend on the rest of your trip. Players will find other opportunities to score big with the Suncoast promotional offers, and the regular draws held at the casino too.
With it's 32,000 square-foot casino floor offering more than 600 games like slots, progressive jackpot games and 22 table favorites including Blackjack, Roulette, Baccarat and Poker – the Emerald Casino resort is another fully-fledged, all-in-one holiday destination for families and gambling lovers. Owned by Vegas mogul Caesars Entertainment, the venue originally opened in 1994 and is located on the banks of the famous Vaal River, in Vanderbijlpark.
The private estate accommodates several 4-star hotel rooms, as well as a selection of lavish lodges and chalets for anyone looking to add an extra layer of style and comfort to their stay. The resort also features an entertainment centre and plenty of leisure facilities – including the renowned Aquadome centre with a range of different pools, slides and fun activities to try out.
Non-water activities include wall-climbing, bowling, computer games, adventure golf, and the Animal World Zoo to get a real feel for South Africa's famous and outstanding wildlife. Don't forget to replenish your energy with one of the resort's signature Sunday roasts, and chow down on a big hearty breakfast to kickstart your adventures each morning at the wonderful Emerald Resort & Casino.
Other South African Casinos to Get A Holiday Gambling Fix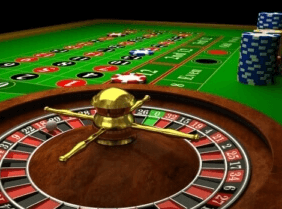 The Sun, Emerald and Sucoast are all fantastic options to look into if you're wanting a casino experience with the family factor. However, there are plenty of alternatives to choose from which provide an equal amount of luxury, entertainment, and activities. Whether you want to wander outside the walls of the resort and learn about South Africa's rich history, experience the country's music, art, and celebrated culture, or simply marvel at the miles of magnificent South African landscape — here are some of the other best casino resorts which are affordable, fun, relaxing, and well worth an overall visit in our books:
Whichever South African city you choose to holiday in 2020, pretty much all of the major ones are fantastic choices when it comes to action-packed gambling and the lavish delights of the casino floor. All you need to decide now is simply whether you want crystal-blue seas and white beaches, or stunning wildlife and mountain ranges! No matter where you end up, it's bound to be the adventure of a lifetime!
Bon Voyage!