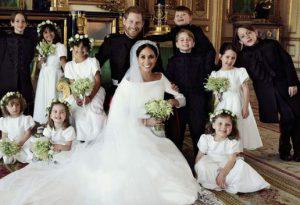 Very few girls will ever get to say in their wedding day speech that they "…have finally met their Prince" while referring to actual Prince. In fact in the history of the British Royal family, Megan Markle might be only one of a few to have ever done so.
There were a lot of changes to tradition for this royal wedding. Megan giving the speech fails to make it on to the list of exciting ways Buckingham Palace conducts its activities.
Equal Opportunities For All
It seems that the most popular Monarch in the 21st century is taking a page from the top online casinos in the world like Yebo Casino. They are not discriminating.
In the good old days, a Prince choosing to marry a divorcee would have been a major scandal. There would have been a lot of royal resistance to such a union. The actress would not have become a member of the House of Windsor. But now things have changed.
While the whole wedding was a P.R nightmare for the Palace publicists, it was allowed to continue. And the whole thing almost imploded on itself with Megan's father, Thomas Markle failing to make it to the wedding. Luckily good old Prince Charles was on hand to walk his son's fiancé to the alter.
Real Entertainment at the Royal Wedding
As you would expect there was a lot of entertainment on hand at this mega event. But it is was the free entertainment that made the day. During the day it was the dancing cop who captivated audiences. In the evening it was Idris Elba who took to the decks to get the party started. And then Prince Harry asked if anyone could play the piano. Sir Elton stepped up and well, the rest is history.