The number of football stars that will grace the soccer pitches of Russia is huge. Two of the biggest stars are Cristiano Ronaldo and Lionel Messi. Both stars are capable of changing the tide of the game through their individual efforts. This is the reason a lot of people will bet on the players doing just that.
While this makes perfect sense it is important for gamblers to remember that football is a team sport. The brilliance of individual players is easily overshadowed by sturdy teamwork. What does this mean for your bet? Read on as we give you the top tips for gambling during the upcoming world cup.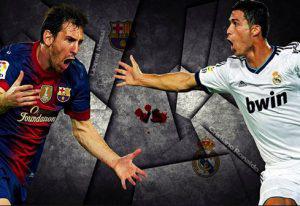 Tips on betting at the World Cup
Why so soon? Many of the top gambling sites offer better odds sometime before the actual match. The reason is that there are a lot of things that can happen before the match.
1. Trends are good. There is a real thrill in going against the current. This is not one of those places that you want to do that. Study the trends, they usually repeat themselves.
2. Keep a look out for that undervalued bet. There are times when a team is over under-rated according to the odds. This is an opportunity that needs to be taken whenever it presents itself. In recent sports history, a lot of underdogs have upset top seeds.
3. Star players are very influential to the final result of the game. Regardless of how formidable the team they are playing against these individuals can rise to the occasion and conquer all. When a player is having a great run up to the tournament it is a good sign. A better sign is when the player is having a great tournament.
Ultimately making a real money bet on a sport is all about "gut" feeling. That is the way that thousands of gamblers have survived over the ages. But now gamblers have access to information which allow them to make more accurate predictions. A mix of the two is a winning formula.