Gambling can provide casino players with a lot of fun but the most important thing is to be a responsible gambler.  Gambling is a health hobby if players in South Africa and the world at the large manage to be responsible gamblers. Just like drinking alcohol and many other activities, the same can be related to betting. If you are not a responsible gambling can affect your social and economic life.
Meanwhile, do not be petrified at Yebo Casino the best online casino in Mzansi, we always urge our players to gamble responsibly. We are going to guide you on how you can be a responsible gambler. This will help you have fun and win you real money at the same time.
Do Not Treat Gambling as a Career
A responsible gambler will always keep in mind that gambling should not be treated as a career; rather it's only just for fun. At Yebo Casino we don't urge players to treat gambling as a way of making money. By so doing you will be paving a way to bankruptcy. Playing a game of online Blackjack shouldn't hurt. But don't play aiming to get money to pay your dues, then you are heading to a point of no return.
Avoid Gambling when you are Angry
Getting involved in betting activities whilst you are angry is absolutely not advisable. The state of your mind when you are angry will cloud your judgement. Many players usually think that playing casino games is the only way to get rid of depression. Once you have that mentality you are likely to get more depressed when you realise that you have lost your all your money.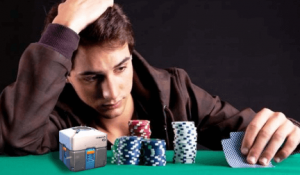 You will lose all your money due to poor decision making or not paying attention to the flow of the game.
At Yebo Casino responsible gambling is what we advocate for. Play online slot at South Africa's number online casino and stand a chance to win big living a responsible life.