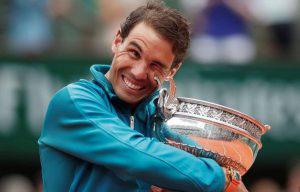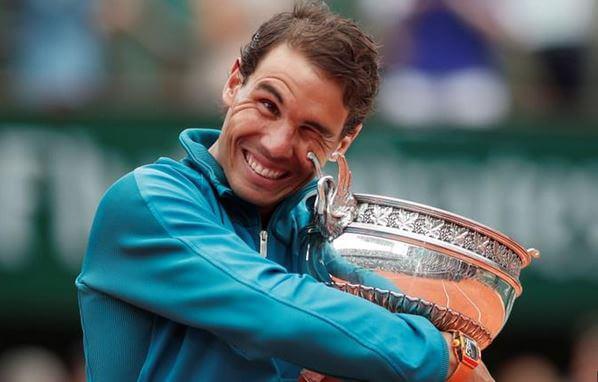 Rafael Nadal has once again dominated the French Open as he clinched a record 11th French Open title. He accomplished the feat in style after defeating eighth-ranked Dominic Thiem in a mouth-watering straight set.
The Spaniard cruised to a 6-4, 6-3, 6-2 triumph in an action-packed match that lasted two hours and 42 minutes. His young Austrian rival on Sunday afternoon in France's Paris stood no chance. The 32-year-old has scooped 17 Grand Slams. These top tennis tourneys that are played in all over the world but predominantly in Britain, Australia and the United State of America. Australian Margaret Court is among those who have won the Australian Open a resounding 11 times.
"it's amazing, I can't describe my feelings because it's not even a dream to win here 11 times, it's impossible to think something like this'', Nadal spoke emotionally.
However, the young Dominic was not disappointed with the loss, he even congratulated the tennis maestro after the dominating encounter "Rafa, I just want to say well done", he reviewed at the post-match presentation. "What you did and what you are doing is the most outstanding thing that any athlete can achieve in the sport."
Nadal's Dominance
Rafael Nadal became the youngest man at the age of 16 to reach the third round of Wimbledon since the great Boris Becker in 1984.
In 1990 he became the first teenager (19) to land a major singles title since Pete Sampras at US Open.
At the age of 21, Nadal won three consecutive Rolland Garros the first to do so since Bjorn Borg in 1980.
Nadal produced one of his greatest victories in pulsating Grand Slam event with a 6-1 6-3 6-0 victory against one of the best Roger Federer.
Yebo Casino celebrates with Rafa the greatest achievement and milestone in the world of tennis.