There are a lot of very good reasons for Africans to produce movies abroad. One of the essential ones is the need for good location. This is the same reason why some Hollywood and even Nollywood movies are filmed on other continents. Getting the right location for a shot can be the difference between a  great flick and a mediocre flick. Just like a bad imagery and animations can kill a real money slot. Even if it is very rewarding and has a unique theme. But as the casino games go, the earning potential of a movie goes beyond peoples initial reaction to the film. They as well spend their time in the Carnival Room There are many films that have gone on to make a lot of money even though they had "flopped" at the box office.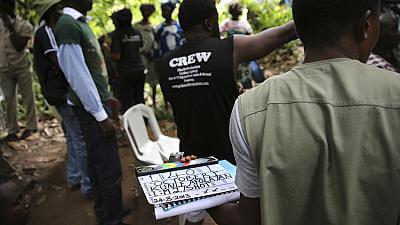 Dangers of Producing Movies Abroad
Every coin has two sides and the other side of producing movies abroad is not that nice. The movie/film industry of the country that produces its movies abroad suffers. This is because the bulk of the money used for the production is paid out to foreign accounts. The loss in forex is a big blow to the economy as a whole but the industry itself is affected worse. By failing to give jobs to locals there is no development of skill. And as much as a skill can be learned at school it has been often observed that experience is the best teacher.
African Nations Taking Measures to Protect their Film Industries
Nigeria is one of the first African countries to take a proactive stance to protect their film industry. The most populous nation on the continent appreciates that it has a huge market to offer filmmakers. Therefore they have decided to leverage this and use it help improve their flourishing movie industry. The measures to be taken by the country include banning the airing of films produced abroad if the company responsible for the production is not investing at least 30% of the productions cost on a locally made film.
Whether this protectionism will grow their industry or not waits to be seen. There are many cases when protectionism worked miracles for an economy. Then there are also times when it crippled its development.