Orc vs Elf is an amazing 3D graphics slot brought to you by the team at Yebo casino. It is a relatively new game and our first foray into the world of 3D gaming. When you open the game for the first time you select your champion (Orc or Elf) that you will use to try and achieve up to 15 astounding feature games that are set in an epic battle of good vs evil.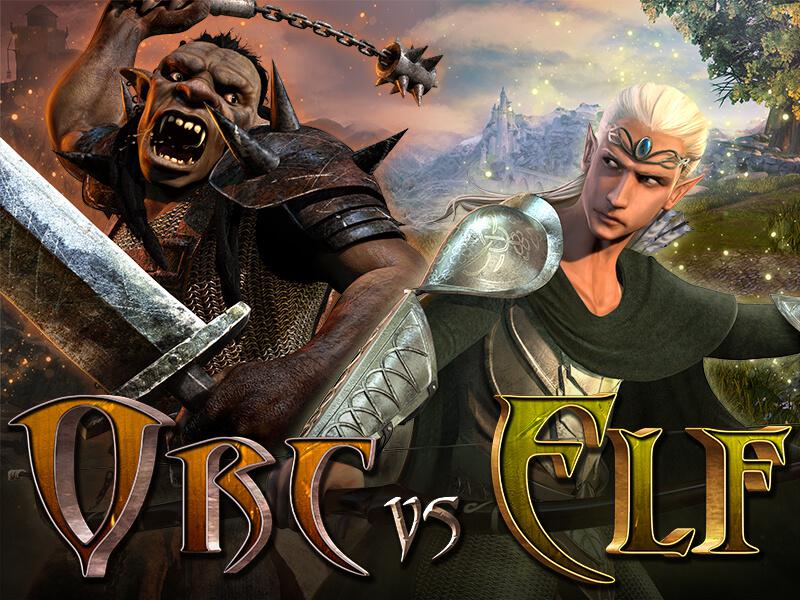 Challenge your mortal enemy to claim victory and take down extra features and massive bonus wins and prizes. This graphically rich and stunning game is a must-play for all slots fans!This online slot game is part of the a 5 reel, 25 pay-line family of games that is based on the mythical creatures that have played a regular fixture in the majority of fictional stories such as Lord of the Rings and The Hobbit. The main bonus round feature is called the "Battle Bonus". This feature is achieved when players hit three Bonus symbols across the 2nd, 3rd and 4th reels.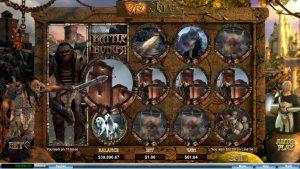 You will then witness an amazing display of 3D animation whereby both Orc and Elf do battle on the screen right in front of you. If the original character you chose wins the battle then you win the bonus round and along with it the payout associated to the bonus round. One of the best features of this game is that when you do win a bonus round, you have the option of saving the feature for a later stage to claim. In order to do this simply click on "The Castle" icon to activate. But be careful, if you change your character while playing then the bonus rounds are reset and you will lose any saved feature wins.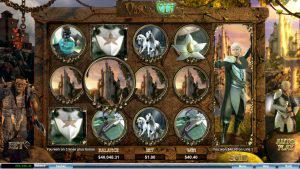 The Orc and Elf game symbols also referred to as icons act as the "Wilds". The Orc appears on the 1st reel only and substitutes for all other symbols except for the Elf Shield Scatters to finish winning combinations. The Elf only shows up on the 5th reel and substitutes for all other icons apart from when the Orc Shield Scatters to complete a winning combination and payout. One of the small downsides of this game (depends which way you look at it) is that it can only be played in the Yebo casino download client. The reason for this because its a very graphically intensive game, up to 200 MB so it needs the full support and "juice" of the Yebo download client. In addition, unfortunately this game is not currently available on our mobile casino platform however watch this space. As technology evolves and bandwidth improves in South Africa, this stunning display of graphics and 3D animation would be coming to a mobile phone or tablet device very soon. So, what are you wating for, sign into your yebo casino account at https://www.yebocasino.co.za or if you are a new player then register your details and start playing The amazing Orc vs Elf 3D slot game.