Shocking news explodes on the internet this morning that Ole Gunnar Solskjaer has been appointed Manchester United permanent manager. To those who perceive that Ole will not be on the wheel at the end of the season.  Well, Ole is still on the wheel. Ole Gunnar Solskjaer has penned a three-year deal to stay at Old Trafford.
Ole's appointment didn't come as surprise considering how he has turned fortunes at Old Trafford since Mourinho left.
However, since Ole's appointment is not a surprise we believe the Red Devils took a massive gamble in appointing the Norway international. He might have brought back the joy and the euphoria on the other side of Manchester. But he doesn't have a good history in managing teams in top-level football leagues. Well who knows, maybe the gamble will be worth it in real time.
On the other hand, we all know him that he has been a player and now managing the team he once played for. Therefore this means,  he has the DNA of the team and he knows the requirement of Manchester United as a club.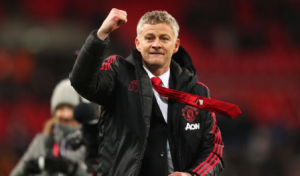 Who Should Ole Gunnar Solskjaer Sign? 
After steering a once 7th position team to a top-four battle, claiming 14 wins in 19 games since he took over in December. Ole's wheels have been heading in the right direction. But since he is going to start next season on a clean slate, he will be in need of new faces to strengthen his team. With rumours circulating that Gareth Bale might be leaving Real Madrid, Ole might consider the Welshman's service at Old Trafford. But if this deal is to go through what will this means to Alexis Sanchez? Interesting times ahead of us indeed.
Solskajaer is now facing a long term issue to resolve. These issues include key contract extensions. The Red Devils might witness the departure of their three top players in the summer. The likes of Juan Mata, Ander Herrera and Antonio Valencia. The said have their contracts expire in the summer. Since Ole is now on the wheel hope he will make a decision regarding the above players future.