Nick Minaj has finally released her long-awaited album "Queen" on Friday. The album release came out through one of the most exciting broadcasts on Apple's Beats 1 radio show. The program was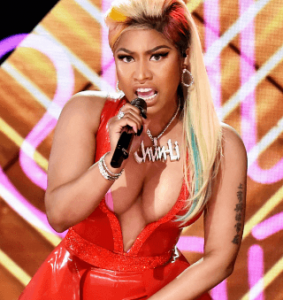 delayed and started 23 minutes later than scheduled. The American rapper started the show "exhausted and delusional" due to sleepless nights. This is Nick Minaj's first ever album since 2014 when she released the emotional "PinkPrint".
During the show, Nick Minaj had a lot of mixed feelings. She was baffling, the next moment funny and then emotional about her album release.  Her album features collaborations with artists such as Lil Wayne, Eminem and Ariana Grande.
It has been a long walk for the Hip Hop rapper to release Queen as the album encountered some stops and starts. The release of her fourth album was such an amazing moment for her fans. The album's release date has been changed so many times; it was first announced to be released in June, then August 10 then August 17. But it seems like Nicki knows how to put out a pleasant surprise isn't it?
Yebo Casino Celebrates with Nicki Minaj this Women's Month
Regardless of all that has happened during the production of the album, Yebo Casino celebrates with the Rapper. Finally "Queen" is here and we can all celebrate jubilantly with Nicki Minaj this women's month. You can do this by playing online slots such as Cleopatra's Gold and Sweet 16 where you can win real money at Yebo Casino. Yebo Casino is the place to be for women this month as you are offered an opportunity to play for real money wherever you are in real time.
Besides the women-themed slots, you can also play online table games such as Baccarat and Blackjack as well as Video Poker. Always remember to gamble responsibly!