Japanese Naomi had the last laugh at the Australian Open after she came out victorious against Czech Petra Kvitova. Naomi Osaka's thrilling performance claimed a back to back Grand Slam. The encounter was full of mixed emotions as the 21-year-old bounced back from a narrow second set collapse. But she managed to find herself again and grabbed the victory with a magnificent 7-6(7-2) 5-7 6-4.
This was indeed a well deserved hard-earned victory as the Japanese youngster put her body on the line. This because Petra Kvitova did not give Naomi an easy path, but in the end, the latter overcame the nerves and pulled through.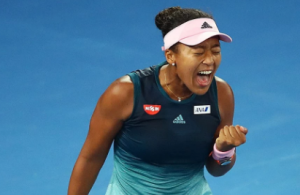 Naomi Osaka has not only won the Australian Open Final, but she has also broken the records. The Japanese have leapfrogged Simona Halep to become the first Asian player to be the world number one. Moreover, she has also become the youngest player to hold the top position since Denmark's Caroline Wozniacki (then 20) who took the ranking in 2010.
Australian Open Produced A different Ball Game
This time around the tournament produced a different atmosphere. People were used to the familiar faces. With the likes of the Williams sisters always being showered with a lot of praises. This time around we witnessed different faces with a different ball game. Naomi Osaka was the underdog when she overcame the brilliance of Serena Williams in the semi-finals.
Imagine seeing another tennis player that is not any of the Williams sister lifting the trophy. Truly showing how big a difference this tourney was this time around.
If you have placed your bets in line with what took place then surely you know what it takes to win real money. Winning real money at sports betting requires a little bit of risk taking. After all have been said remember to gamble responsibly.