Back to back defeats for Jose Mourinho and Manchester United have triggered an  intense debacle. The Manchester United boss demanded respect, respect; respect from the media after his team suffered another heavy defeat.
Manchester United suffered a massive defeat losing 3-0 against a high-flying Tottenham Hotspurs. The North London side has managed to maintain their winning streak in the new campaign winning all of their opening matches. Goals from the former Paris St German lad Lucas Moura sealed a ground-breaking victory for the Spurs with Harry Kane also on the score sheet.
Tottenham was too good for United and the Red Devils were found wanting in all angles of pitch.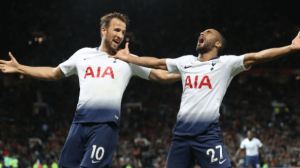 Mourinho's defensive approach is deemed to have contributed emphatically to the defeat. Changes which Mourinho made at the back four were another contributing factor to their massive defeat.
However, the Manchester United boss has his own way of grieving over a defeat. Whenever things go south for him he will always find a way of reminding the world what he has achieved.
Mourinho Storms Out of the Press Conference
Jose Mourinho is well-known for his ego and he is always boasting that he is the "Special One" and the best manager in the world.
During his after-match press conference, Mourinho raised three fingers up and asked a linguistic question about what the number means. The only specific answer opinionated to him is the three Premier League titles that he has won.
"Just to finish do you know what was the results?" 3-0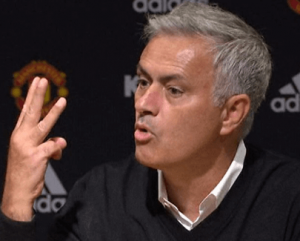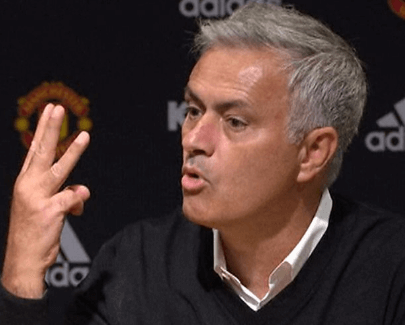 and do you know what these means? It also means three Premierships and I won three Premierships alone than the other nineteen managers together.
Three for me and two for them, respect, respect, respect, respect man" and he stormed out of the press conference without being asked any further questions by the media.
Manchester United will face a struggling Burnley side on Sunday and they will be buoyed to make things right.