Let's face it and be honest; you spend most of the time on your smartphone scrolling up and down your social media. Sometimes you might be playing online casino games for real money. However, why not safeguard some of your real money by using some free-money apps today.
Technology has offered us a very good friend in mobile applications that have made our life more fascinating. There are certain money apps that will allow you to organise and keep track of your expenses. Instead of visiting the bank to check how much you can spend on playing online casino games you can do that with a touch of a button. There are a plethora of money mobile apps but for now, will highlight just a few which will offer you an amazing user experience.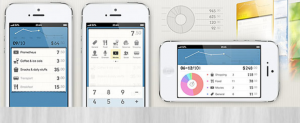 Acorns Money App
Acorns is an amazing app. This app will allow gamblers to smoothly save and invest in the small amount they might have won at the casino. Furthermore, the application is very easy to use. It enables you to connect with your credit card. The app rounds up your next highest amount of Rands and it will automatically invest the variance for you. Above all, this app will help you with bankroll management.
You Need a Budget App
The most important thing that will make your life and your gambling lifestyle easy is budgeting
your finances. The only way to do it is to download the You Need a Budget application. Playing online casino games is not the only way to get out of debts. Having the right tools is the only way out. This amazing app will help you get out of debts and it will also make sure that you don't spend above your means.
Make sure you get one of the abovementioned and sure you have a wonderful gambling lifestyle at Yebo Casino.