Yebo Casino is definitely a fan of gambling movies and there are a lot of films that we have liked over the years. However, Molly's Game is in its own league. Not only because it is based on real life story but because the real life story is better than most fictional storys. The movie is a little more interesting because of the actions of the real Molly.
The Story
Molly Bloom was a world-class skier who lost everything when she had an accident in the run-up to the 2002 winter Olympics. The seasoned athlete had to find something else to do with her life. And instead of going to Law School she chooses to look for success in the city of Angels.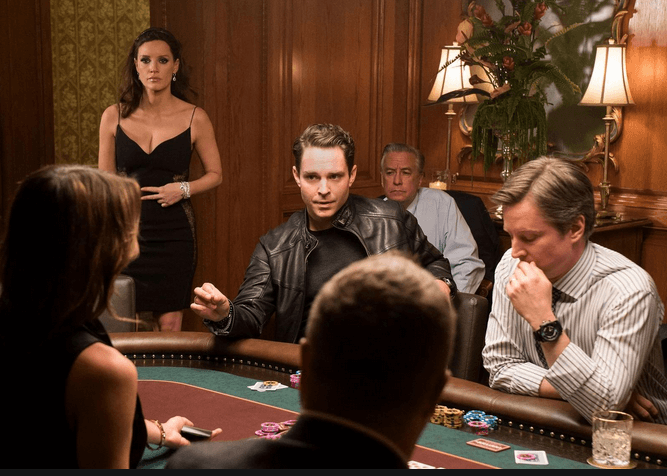 It is in Los Angeles that her life takes a twist giving her a glimpse into the thrilling and lucrative world of real money gambling. The former aspiring Olympian finds herself a new source of income as a poker game hostess. Her games were attended by the who is who of LA. After a brief success, she is forced to live the town. She relocates to New York where she starts running high profile poker games again.
This is a real story of a real person who got the hard end of life but chose to make her own luck. Despite the many challenges including being harassed by both the mafia and the FBI, she managed to survive it all and even write a book a book it.
Molly's Game: The Movie
Molly's Game: The movie was released in the USA on 25 December 2017 The movie is based on the Novel by Molly Bloom "Molly's Game: From Hollywood's Elite to Wall Street's Billionaire Boys Club, My High-Stakes Adventure in the World of Underground Poker". Aaron Sorkin did a great job directing this movie which stars Jessica Chastain, Idris Elba and Kevin Costner.
This movie is currently showing in South African cinemas. It is not a bad flick to watch as you are taking a break from real money casino gambling.