The only thing that defines good gambling is fun. If online gambling doesn't offer you a lot of fun then you are getting involved in bad gambling. We know people have different ideas of having fun. Some might opt for online slot games whilst other players will go for high stake table games. But the most important thing about having fun in gambling is to know what you are doing. Moreso, there is something good that comes out when you do what you love and love what you do. However, the whole idea behind this article is to bring out some awesome ideas on how you can make good gambling much better and win real money.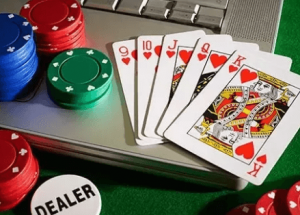 Look for a Good Gambling Buddy
The good thing about gambling is that it allows you to engage other players. There is more fun when you enjoy wagering with someone else. By so doing you will learn new strategies and new tricks. The good thing about online gambling is that it accommodates quite a number of players at the same time. Therefore look for that good gambling partner and win real money together.
Call it Quits While you're Winning
A good gambler knows when it's time to walk away. The first thing you need to keep in mind is to put your bankroll management tips into practice. Some players don't want to stick to their budget, rather they opt to try and cash in some of their winnings. This is something a good gambler should try to avoid by all means. Once you start doing that you can trigger gambling addiction as well as lose real money. Sometimes you might run out of luck and lose everything you have won during the day. Therefore the best way to gamble is to walk away whilst the odds are in your favour.