Yebo Casinos has declared the new month of July the month for table games.  This is whereby we will review, analyse and illustrate how to win real money on table based online casino games. We will be discussing the style of play, origin and gameplay of table games offered at the number 1 online casino in Mzansi.
There are several table games on offer such as online Blackjack, online Craps, online Roulette and online Baccarat which are provided on high-quality graphics with amazing sound effects.  For today edition,  we are going to take you to through the origins, gameplay and strategies of one of the oldest and most famous table game Blackjack.
The Origin of Blackjack
The table game was referred to as 21 when it increased popularity in Nevada in 1931. The table game has become one of the most popular games in the casino world.  The excitement and fun it gives the players have made it be reputable both online and in casino houses. Blackjack has developed for over centuries and it continues to grow even today thousands of South Africans are playing online at Yebo Casino.
Gameplay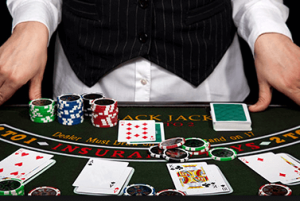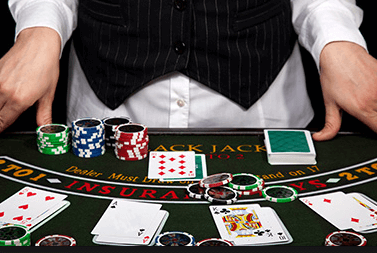 Online Blackjack is a table game normally played with a 52-card deck and it begins with the croupier and the player receiving two cards each. The value of the Queen, Kings is ten, the ace is used as a one or eleven. All the other cards have values that are displayed by the pips.
The main aim of this table game is to score higher than the dealer without exceeding 21. Note, this is easier said than done. But if you have a good strategy and a bit of luck you can walk away with a  win. Once the player is satisfied with the total of their hand, it will be the dealer's chance. If the dealer has more points than the player they will automatically win.
Online Blackjack is one the more winnable casino table games that can win you real money on your at Yebo Casino.