Are you a Pro gambler or a beginner, never miss out on the promotions Yebo Casino has to offer. We would advise you to keep logged into our website but that's not enough. The following article will explain how you can keep updated on the top promotions Yebo Casino has to offer.
Yebo Casino gives you a worthwhile gambling experience. It provides you with new online slots regularly, table games where you can experience fabulous gaming. Promotions are offered to players as a way of rewarding loyal members.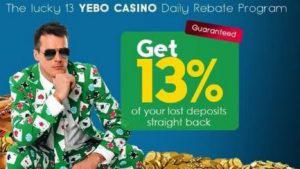 Subscribe to Yebo Casino
As soon as you register to become a gambler at Yebo Casino, you are encouraged to subscribe to the Casino's newsletter so that you get the latest updates.
Subscribing to our online casino newsletter is one of the effective ways to get updates on the latest promotions. Email subscriptions are very advantageous since they deliver messages straight into your email. That way you can never be left out on the current promotions.
Through the Email, you can easily ask questions or information and get answers. Have a question you would like to ask or any information in regards or Yebo Casino? Send us an email.
Moreover, members can like us on the various social media platform that we use. On social media, we provide you with up to date factual and truthful information. Get in touch with us on our Facebook page,  and Twitter for more updates on promotions
Yebo Casino has the most rewarding promotions in South Africa.