All those that have an eye for fashion and enjoy winnings jackpots will love this game. High Fashion increases the chances of all the players by being one of the few games that offers two wild symbols. Every spin is the double the luck of going home with a brand new pair of shoes. This is a game for everybody and don't be fooled by the title. There is no need to dress up for this spinner.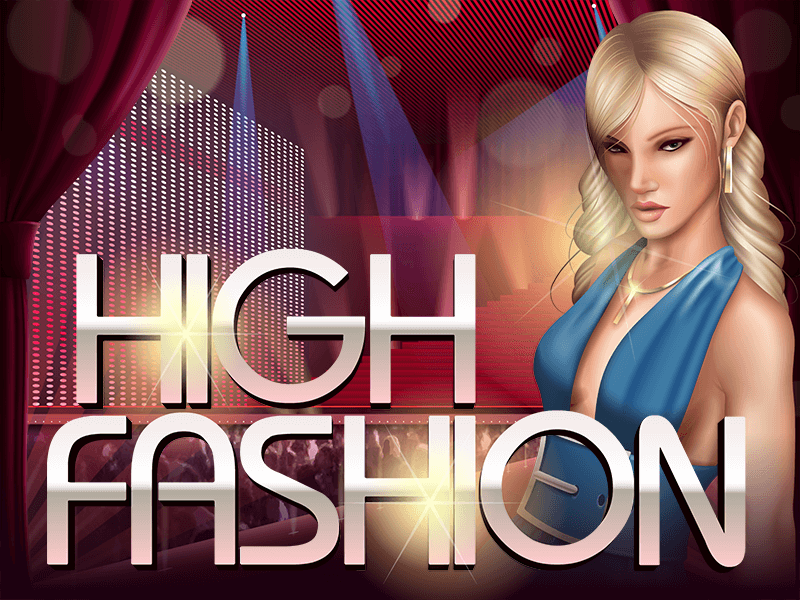 High Fashion is one of Yebo Casino's 5 reel slot machines that offer's 25 combinations with two wild symbols and major payouts. The retro 80's style will speak to any Duran Duran enthusiasts with a single spin. This is the kind of game that every click brings you one step closer to a jackpot. That is two jackpots to be exact; with an incredibly progressive system that accumulates over time to larger and larger wins. Don't let the pink scare you off, this is a game that everyone will enjoy.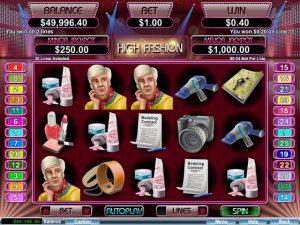 The wild features of this game are unlimited and the major wins will pay off. This game by far is one of the luckiest games on the site. It also features a special system of multipliers that will help your initial bets increase with less risk and greater reward. It might even sound too good to be true. However, there is only one way to find out and that is just to give it a go. Get a coin and give it a spin. Let this game be top of your list and think of all the great new outfits that you can buy with the big win. Win big and live the good life playing High Fashion slot game. This is a great slot game for all players and don't let the pink scare you off. Give it a shot and you will not be disappointed by the results. If you think that you are too much of an adult to enjoy bright colors and flashing lights then ask yourself this question, Are you too much of an adult to win a jackpot? Yebo Casino is proud to present big prizes for players that take chances. Enjoy the casino games and enjoy the cash. High Fashion slot game is available on both PC and mobile platofrms.